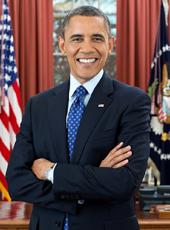 Fact Sheet: Argentina Declassification Project
President Obama announced during his March 2016 visit to Argentina that the United States would embark on a comprehensive effort to identify additional records related to human rights abuses committed under Argentina's dictatorship. In a ceremony to commemorate the victims of the dictatorship at the Parque de la Memoria in Buenos Aires, President Obama said, "to continue helping the families of the victims find some of the truth and justice they deserve, I can announce that the U.S. Government will declassify even more documents from that period including, for the first time, military and intelligence records, because I believe we have a responsibility to confront the past with honesty and transparency."
The declassification project represents an historic effort by U.S. Government agencies and departments to search, identify, review for public access, and provide records that shed light on human rights abuses in Argentina between 1975 and 1984. In 2002, the United States declassified over 4,000 State Department cables and other documents from the period of the Argentine military dictatorship. These records have helped Argentina hold human rights abusers accountable, for example, by supporting Argentine criminal investigations into human rights violations under the dictatorship.
This additional effort – requested by Argentine President Mauricio Macri and human rights groups – involves over 14 U.S. Government agencies and departments, including for the first time the Central Intelligence Agency, the Federal Bureau of Investigation, the National Archives and Records Administration and the archives of four Presidential Libraries, as well as several components of the Department of Defense, including the military departments, the Joint Chiefs of Staff, and the Defense Intelligence Agency.
Secretary of State John F. Kerry delivered an initial set of 1,000 declassified records to President Macri on August 4, 2016. This second set totals approximately 500 newly declassified records. Many reside at the Jimmy Carter Presidential Library, but there are also records from the Presidential Libraries of Gerald R. Ford, Ronald W. Reagan, and George H.W. Bush, including a small set of documents produced after 1984. These records, alongside the documents released earlier in 2016, are available to the public at www.icontherecord.tumblr.com, and will also be made available in hard copy at each of the relevant Presidential Libraries. This set also includes portions of the President's Daily Briefs from the Carter and Reagan administrations, in the first significant release of CIA presidential briefing documents from these administrations.
The United States provided these documents to the Government of Argentina today as part of Argentina's commemoration of the work and life of an American diplomat, Patricia Derian, who served as the first Assistant Secretary of State for Human Rights and Humanitarian Affairs from 1977-1981, and who passed away in May 2016. Derian was a tireless advocate for human rights, and her work is reflected in many of these documents, including several that she personally drafted that addressed the detention, torture, and disappearance of Argentine civilians at the hands of the dictatorship. In recognition of her dedication to human rights, Argentina honored Derian in 2006 with its highest award for a foreign government official, the Order of the Liberator General San Martín. In today's commemoration, Argentina will further honor Derian by placing a plaque with her name at the Archivo Nacional de la Memoria.
This ongoing declassification project, led by the Office of the Director for National Intelligence (ODNI) with support from the White House and Executive branch agencies, involves hundreds of hours of agency staff resources, including records managers, archivists, historians, and declassification and information access professionals. U.S. Government officials are searching records for relevant information to review for potential public release. The reviews of these records are on a "word-for-word" basis – a more exacting and revealing process than the typical reviews agencies conduct on their historical records when they release or withhold entire records on a "pass-fail" basis.
U.S. Government agencies are conducting this declassification effort through five major tasks. With the public release of documents today, the first two tasks are complete:
•      Make records from the Gerald R. Ford, Jimmy Carter, Ronald W. Reagan, and George H.W. Bush Presidential Libraries available to the public. Records from the Presidential Libraries are of great historical interest, given their importance in documenting U.S. decision-making at the highest level. Archivists at the four Presidential Libraries searched their holdings for relevant classified documents and provided them for interagency review. In addition to the records of Presidents Ford, Carter, and Reagan, archivists also identified several documents from Vice President George H.W. Bush's files at the George H.W. Bush Presidential Library.
•      Make responsive portions from the President's Daily Brief (PDB) available to the public. The PDBs are considered the Intelligence Community's most important product, providing information on the most significant global national security issues. The release of the relevant portions of these PDBs is only the 3rd time in history PDBs have been declassified, and the first-ever Carter-era and Reagan-era PDBs publicly released.
U.S. Government agencies continue their work on the three remaining tasks:
•      Make previously withheld information from the Department of State's 2002 declassification project available to the public. While the Department of State declassified its cables and records that provided evidence of human rights abuses, it withheld some information for national security classification or statutory-based restrictions. The Department of State and other relevant agencies will re-review these cables and records in an effort to publicly release additional information. This re-review is expected to be completed in early 2017.
•      The U.S. Government will make available to the public records related to human rights abuses that occurred between 1975 and 1984 in Argentina. This will be a comprehensive search of hundreds of federal records series and hundreds of thousands of pages to identify relevant individual documents for review and potential release. The ODNI will coordinate an interagency public access review of relevant records. This review is expected to be complete in late 2017.
•      Make the 1977-1981 Foreign Relations of the United States South America volume available to the public. The Historian's Office at the Department of State is expediting publication of this volume, with the goal of publishing the Argentina and Regional Issues chapters by late 2017.
These newly declassified records represent a continued commitment by the United States to promote justice and reconciliation in Argentina, to underscore the importance of transparency, and to highlight our shared commitment to human rights. These records represent the second step in a lengthy and ambitious declassification process.
Barack Obama, Fact Sheet: Argentina Declassification Project Online by Gerhard Peters and John T. Woolley, The American Presidency Project https://www.presidency.ucsb.edu/node/322593