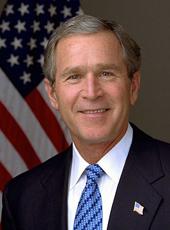 Fact Sheet: Andean Regional Initiative
"Too many people in our hemisphere grow, sell, and use illegal drugs. The United States is responsible to fight its own demand for drugs. And we will expand our efforts to work with producer and transit countries to fortify their democratic institutions, promote sustainable development, and fight the supply of drugs at the source. This is the message I carried yesterday to the leaders of the Andean countries. The United States appreciates the difficult challenges they face in fighting drugs -- and stands ready to be their partner."

President George W. Bush

April 21, 2001
The Andean region represents a challenge for United States foreign policy. Democracy is under pressure there, economic development is slow, and progress towards liberalization is inconsistent. The Andean region produces virtually all of the world's cocaine and an increasing amount of heroin, thus presenting a direct threat to our public health and national security. These issues are interrelated and need to be addressed comprehensively to advance U.S. interests in the region, and promote a stable, prosperous Hemisphere.
The President listened to the Andean leaders' concerns about "spill-over" when he met with them April 20 and discussed ways in which best to address this potential problem. In order to assist the Andean countries, the Bush Administration requested $882 million in the FY 2002 budget in international affairs funding for democratic institution building and development assistance as well as counter-drug programs in the seven countries included in the initiative: Bolivia, Brazil, Colombia, Ecuador, Panama, Peru and Venezuela. More than half of the assistance is for Colombia's neighbors, while the remainder is for sustaining ongoing programs in Colombia. Also, the assistance is nearly evenly split between democracy promotion and law enforcement and security assistance. We have consulted with these countries and our initiative was well received. The keys to success in the region's fight against drugs are persistence and increased cooperation.
To bolster economic growth and prosperity in the Andes the President supports renewal of the Andean Trade Preference Act and expansion of its benefits for Bolivia, Peru, Ecuador and Colombia. The legislation was originally enacted in 1991 to provide economic alternatives so people can earn an honest living and turn away from illegal drug trafficking. It has been successful and needs to be continued.
George W. Bush, Fact Sheet: Andean Regional Initiative Online by Gerhard Peters and John T. Woolley, The American Presidency Project https://www.presidency.ucsb.edu/node/279464