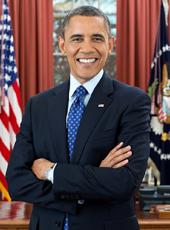 Fact Sheet: Ahead of the Conference on Climate Change, More than 200 Colleges and Universities Sign the American Campus Act on Climate Pledge to Demonstrate Support for Strong International Climate Action
With less than two weeks until the President attends the Conference on Climate Change, the Administration is committed to building momentum and ensuring a variety of stakeholders are at the table to act on climate. As part of that effort, the White House today announced that more than 200 university and college campuses signed the American Campuses Act on Climate Pledge to demonstrate their support for strong climate action by world leaders in Paris next month. These schools include historically black colleges and universities, religious institutions, women's colleges, technical schools, community colleges, all schools in the Ivy League, and a variety of public and private universities located across more than 40 states.
The institutions signing today's pledge are also already taking significant action to reduce greenhouse gas emissions, increase campus sustainability and resilience, and incorporate environmental action into academic curriculum. More than 100 of the schools that signed the pledge have also set goals to become carbon neutral within the next few decades. In addition, Defend Our Future launched a new climate change campus campaign to empower more than 1 million young Americans to take decisive action on climate change. Along with the launch of the campaign, a bikeshare company based in Santa Monica, California called Cyclehop, has committed to expanding access to smart-bikes on college campuses across the country.
As part of today's announcement, university presidents, students, and NGOs are participating in a White House Summit with Environmental Protection Agency Administrator Gina McCarthy and the White House Council on Environmental Quality's Managing Director Christy Goldfuss to highlight the important work being done to act on climate at universities, voice support for a strong agreement in Paris, and discuss future steps that leaders in higher education can take toward a low-carbon, sustainable future. McCarthy will also participate in a Facebook live event with YouTuber Emily Graslie, the Chief Curiosity Correspondent of The Field Museum in Chicago, and host of the educational YouTube channel The Brain Scoop, to answer questions from students at over 140 campus watch parties across the nation.
The impacts of climate change are already being felt worldwide and President Obama recognizes the importance of collaboration and working across sectors to address the impacts of climate change. More than 150 countries representing around 90% of all global emissions have offered climate pledges and last month, 81 companies from across the American economy signed the American Businesses Act on Climate Pledge to demonstrate their commitment to climate action and show their support for a strong international climate agreement. Today's actions are a great step forward in highlighting American leadership on climate action and ensuring a successful global agreement on climate change next month.

American Campuses Act on Climate Pledge
Today, 218 campuses representing over 3.3 million students across the country are committing to take action on climate by signing American Campuses on Climate Pledge:
"As institutions of higher education, we applaud the progress already made to promote clean energy and climate action as we seek a comprehensive, ambitious agreement at the upcoming United Nations Climate Negotiations in Paris. We recognize the urgent need to act now to avoid irreversible costs to our global community's economic prosperity and public health and are optimistic that world leaders will reach an agreement to secure a transition to a low carbon future. Today our school pledges to accelerate the transition to low-carbon energy while enhancing sustainable and resilient practices across our campus."

Campuses joining the pledge include:
1. Agnes Scott College
2. American University
3. Antioch University of New England
4. Appalachian State University
5. Auburn University
6. Augsburg College
7. Ball State University
8. Bard College
9. Bay de Noc Community College
10. Bentley University
11. Berea College
12. Bergen Community College
13. Boston Architectural College
14. Boston University
15. Bowdoin College
16. Bowie State University
17. Brandeis University
18. Bristol Community College
19. Brown University
20. California Polytechnic State University, San Luis Obispo
21. California State Polytechnic University, Pomona
22. California State University Maritime Academy
23. California State University San Marcos
24. California State University, Bakersfield
25. California State University, Channel Islands
26. California State University, Chico
27. California State University, Dominguez Hills
28. California State University, East Bay
29. California State University, Fresno
30. California State University, Fullerton
31. California State University, Long Beach
32. California State University, Los Angeles
33. California State University, Monterey Bay
34. California State University, Northridge
35. California State University, Sacramento
36. California State University, San Bernardino
37. California State University, Stanislaus
38. Carnegie Mellon University
39. Cedar Valley College
40. Central Community College
41. Chesapeake College
42. Claflin University
43. Clark Atlanta University
44. Clarkson University
45. Cleveland State University
46. Colgate University
47. College of Lake County
48. Colorado State University
49. Columbia University
50. Coppin State University
51. Cornell University
52. Cuyahoga Community College
53. Dartmouth College
54. Denison University
55. DePaul University
56. Desert Research Institute
57. Dickinson College
58. Duke University
59. Eastern Connecticut University
60. Emory & Henry College
61. Estrella Mountain Community College
62. Fashion Institute of Technology (FIT)
63. Florida A&M University
64. Florida Climate Institute (FCI)
65. Florida International University
66. Frostburg State University
67. Furman University
68. Gateway Technical College
69. George Mason University
70. George Washington University
71. Georgetown University
72. Goshen College
73. Goucher College
74. Governors State University
75. Hampshire College
76. Harvard University
77. Harvey Mudd College
78. Haskell Indian Nations University
79. Haverford College
80. Howard University
81. Humboldt State University (CSU)
82. Iowa State University
83. John Carroll University
84. Johns Hopkins University
85. Kaua'i Community College
86. Kent State University
87. Lane Community College
88. Lasell College
89. Lewis and Clark College
90. Macalester College
91. Maricopa County Community College District
92. Massachusetts Institute of Technology (MIT)
93. Middlebury University
94. Michigan State University
95. Millersville University
96. Missouri University of Science and Technology
97. Montgomery County Community College
98. Morehouse College
99. New York University
100. Northeast Lakeview College (Alamo)
101. NorthWest Arkansas Community College
102. Northwest Vista College (Alamo)
103. Northwestern University
104. North Lake College
105. Norwalk Community College
106. Oberlin College
107. Onondaga Community College
108. Pacific University
109. Palo Alto College (Alamo)
110. Paradise Valley Community College
111. Paul Smith's College
112. Pitzer College
113. Pomona College
114. Portland State University
115. Princeton University
116. Quinebaug Valley Community College
117. Radford University
118. Ramapo College of New Jersey
119. Randolph College
120. Raritan Valley Community College
121. Rochester Institute of Technology
122. Rutgers University
123. Salisbury University
124. San Antonio College (Alamo)
125. San Diego State University (CSU)
126. San Francisco State University (CSU)
127. San Jose State University (CSU)
128. Santa Clara University
129. School of International Training
130. School of the Art Institute of Chicago
131. Scottsdale Community College
132. Shaw University
133. Smith College
134. Sonoma State University (CSU)
135. Southern Connecticut State University
136. Spelman College
137. St. Phillip's College (Alamo)
138. Stanford University
139. Stonehill College
140. SUNY Albany
141. SUNY Binghamton
142. SUNY College of Environmental Science and Forestry
143. SUNY Cortland
144. SUNY Empire State College
145. SUNY Oswego
146. SUNY Polytechnic Institute
147. SUNY Sullivan
148. SUNY University at Buffalo
149. SUNY Upstate Medical
150. Swarthmore College
151. Syracuse University
152. Temple University
153. The New School
154. The Ohio State University
155. Towson University
156. Tufts University
157. Tulane University
158. Unity College
159. Universities at Shady Grove
160. University of Alaska - Southeast
161. University of Arizona
162. University of Baltimore
163. University of California, Berkeley
164. University of California, Davis
165. University of California, Irvine
166. University of California, Los Angeles
167. University of California, Merced
168. University of California, Riverside
169. University of California, San Diego
170. University of California, San Francisco
171. University of California, Santa Barbara
172. University of California, Santa Cruz
173. University of Colorado
174. University of Connecticut
175. University of Delaware
176. University of Hawaii - Kauai Community College
177. University of Hawaii - Hawai'I Community College
178. University of Hawaii - Hilo
179. University of Hawaii - Honolulu Community College
180. University of Hawaii - Kapi'olani Community College
181. University of Hawaii - Leeward Community College
182. University of Hawaii - Manoa
183. University of Hawaii - Maui Community College
184. University of Hawaii - West O'ahu
185. University of Hawaii - Windward Community College
186. University of Illinois - Urbana-Champaign
187. University of Maryland - Eastern Shore
188. University of Maryland Center for Environmental Sciences
189. University of Maryland University College
190. University of Maryland, Baltimore County
191. University of Maryland, College Park
192. University of Massachusetts - Amherst
193. University of Michigan
194. University of Minnesota
195. University of Minnesota, Morris
196. University of Mississippi
197. University of Nevada, Reno
198. University of Nevada, Las Vegas
199. University of New Hampshire
200. University of North Carolina Wilmington
201. University of North Carolina, Chapel Hill
202. University of Northern Iowa (UNI)
203. University of Notre Dame
204. University of Pennsylvania
205. University of San Francisco
206. University of Washington
207. University of Wisconsin - Stevens Point
208. Vassar College
209. Vermont Law School
210. Villanova University
211. Wake Technical Community College
212. Wells College
213. Wesleyan College
214. Wesleyan University
215. Western Technical College
216. Willamette University
217. Williams College
218. Yale University
Barack Obama, Fact Sheet: Ahead of the Conference on Climate Change, More than 200 Colleges and Universities Sign the American Campus Act on Climate Pledge to Demonstrate Support for Strong International Climate Action Online by Gerhard Peters and John T. Woolley, The American Presidency Project https://www.presidency.ucsb.edu/node/323094