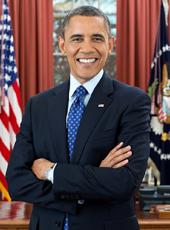 Fact Sheet: 25 Years of Hispanics Fulfilling America's Future
The strength of America's education system is undoubtedly connected to the academic success of Latinos. With the shift in demographics taking place in our nation's schools, securing an adequate and equal education for all students, including Latinos, should be a priority not just for the federal government but for every person in this country.
Last year, the White House Initiative on Educational Excellence for Hispanics launched a Year of Action, and with it a national call for Commitments to Action in honor of its 25th anniversary. The Initiative, Chaired by the Department of Education and led by Executive Director Alejandra Ceja, is housed within the U.S. Department of Education. In the spirit of what President Obama calls a "shared responsibility," the Initiative challenged the public and private sectors to make meaningful and quantifiable contributions to expand and support educational outcomes and opportunities for the Latino community. Today, on the culmination of the 2015 Hispanic Heritage Month, the President is announcing nearly 150 Commitments to Action with a collective investment of over $335 million which will build on and accelerate federal, state, and local investments in high-quality education, from cradle-to-career, for students across the country.
Major Commitments to Action in Response to the Initiative's Call to Action:
§      Boys & Girls Clubs of America commits $20 million focused on family engagement and Science, Technology, Engineering and Mathematics (STEM) education for Hispanic young girls and boys by providing 920,000 club members with outcome-driven programming in three priority areas: academic excellence, good character, and citizenship and healthy lifestyles. The commitment expands their existing Latino engagement strategy over the next three to five years in order to increase the high school graduation rate and access to a higher education for Hispanic club members.
§      Advanced Via Individual Determination (AVID) Center commits $22.5 million to expand its reach from 1 million to 2 million students, of which 70 percent are first generation college goers and 50 percent are Hispanic or Latino, by 2020 in an effort to prepare them for success in college. To date, AVID has had great success in improving the college- and career-readiness of students. More than ninety percent of AVID students complete the entrance requirements for four-year colleges and will persist into their second year of college at a 90 percent rate. In addition, the AVID Center will train over 50,000 educators annually, representing over 5,000 schools across the country.
§      Toyota commits $4.5 million to expand the Toyota Family Learning Initiative reaching new Latino communities. This investment will support the National Center for Families Learning in further developing the national model and equip an additional 500 low-income Hispanic and other underrepresented families with innovative tools and educational opportunities, including family service learning projects, over a three-year period.
§      U.S.-Mexico Foundation commits $2.5 million to support 1,000 DREAMers in their efforts to obtain a postsecondary education each year for five years by developing their leadership skills and employability through personalized, one-on-one mentorship, unique and innovative training on career development and job skills, as well as networking opportunities, in order to facilitate their assimilation into society and the workforce. This program will provide DREAMers with professional tools and a sense of identity and belonging, which will help lead to their economic and social empowerment.
§      Christian Brothers University commits $12.4 million which will provide financial, academic, and social support to undocumented Hispanic college students who are not eligible for federal and state student aid. The commitment builds on its Latino Student Success Scholarship Program which is designed to level the playing field for these students, providing an opportunity for self-improvement and a brighter future through an undergraduate education.
§      National Partnership for Early Childhood Literacy commits up to $20 million over the next five years to increase the number of Hispanic children who become proficient readers by third grade. Through the Footsteps2Brilliance Early Learning Mobile Technology Platform, the will commitment create city-wide literacy initiatives that will provide over one million parents, teachers, and pre-K through 3rd grade students with literacy resources and services in English and Spanish.
§      Center for the Study of Race and Equity at the University of Pennsylvania commits $10 million to responsibly disaggregate national datasets and other data sources by sex, ethnic group, language, and immigration and socioeconomic status. The Center is committed to rigorous research and consulting projects that improve equity in P-12 schools, colleges and universities, and social contexts that influence educational outcomes. Moving forward they will present disaggregated data in their publications involving Latinas and Latinos.
§      I Have A Dream Foundation (IDHF) commits up to $50 million over five years in doubling its network from 16 to 32 local IHDF affiliates around the country. Its "Dream Big" Campaign will expand the educational opportunities and outcomes for the country's Hispanic students. Doubling its network will allow the organization to serve more Hispanic students living in under-resourced communities and to ensure that those students have access to its long-term programming designed to promote personal empowerment, high school graduation, and postsecondary education. Furthermore, IHDF students who graduate from high school will receive guaranteed tuition assistance to pursue postsecondary education.
§      Univision Communications, Inc. commits $7 million to the development and promotion of Clave al Éxito for at least the next five years, with the goal of engaging 200,000 parents within the first year. The mobile-optimized website will expand into phase II and empower Hispanic parents and other family members to engage in their child's education from the earliest years, helping them become college-ready.
§      Abriendo Puertas/Opening Doors commits $1 million to launch a new initiative to equip Latino parents with information in three critical areas that help prepare their children for school: early STEM education, the rights of Dual Language Learner students to a quality education, and transition to Kindergarten. By working with other key partner organizations, they aim to reach 50,000 families throughout the country by 2016, building on its work that leads Latino families to access to life-changing resources, including quality pre-school, the Earned Income Tax Credit and the Affordable Care Act.
For a FULL LIST of all the Commitments to Action visit: http://sites.ed.gov/hispanic-initiative/
Federal agencies have also answered the Initiative's call to action are investing to expand access and increase opportunities to the Latino community. Those Commitments were previously announced and can be viewed here: http://sites.ed.gov/hispanic-initiative/federal-agencies-answer-call-to-action/
Barack Obama, Fact Sheet: 25 Years of Hispanics Fulfilling America's Future Online by Gerhard Peters and John T. Woolley, The American Presidency Project https://www.presidency.ucsb.edu/node/323058