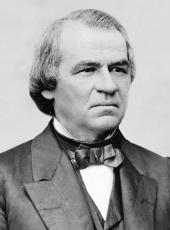 Executive Order—General Orders: 104
HEADQUARTERS OF THE ARMY,
ADJUTANT-GENERAL'S OFFICE
By direction of the President of the United States, the following orders are made:
I. Brevet Major-General E. O. C. Ord will turn over the command of the Fourth Military District to Brevet Major-General A.C. Gillem, and proceed to San Francisco, Cal., to take command of the Department of California.
II. On being relieved by Brevet Major-General Ord, Brevet Major-General Irvin McDowell will proceed to Vicksburg, Miss., and relieve General Gillem in command of the Fourth Military District.
III. Brevet Major-General John Pope is hereby relieved of the command of the Third Military District, and will report without delay at the Headquarters of the Army for further orders, turning over his command to the next senior officer until the arrival of his successor.
IV. Major-General George G. Meade is assigned to the command of the Third Military District, and will assume it without delay. The Department of the East will be commanded by the senior officer now on duty in it until a commander is named by the President.
V. The officers assigned in the foregoing orders to command of military districts will exercise therein any and all powers conferred by acts of Congress upon district commanders, and also any and all powers pertaining to military-department commanders.
By command of General Grant:
E. D. TOWNSEND,
Assistant Adjutant-General.
Andrew Johnson, Executive Order—General Orders: 104 Online by Gerhard Peters and John T. Woolley, The American Presidency Project https://www.presidency.ucsb.edu/node/202935