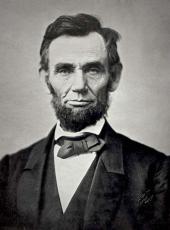 Executive Order—Appointing Commissioners to Investigate the Military Division West of the Mississippi
Ordered, first. That Major-General William F. Smith and the Hon. Henry Stanbery be, and they are hereby, appointed special commissioners to investigate and report, for the information of the President, upon the civil and military administration in the military division bordering upon and west of the Mississippi, under such instructions as shall be issued by authority of the President and the War Department.
Second. Said commissioners shall have power to examine witnesses upon oath, and to take such proofs, orally or in writing, upon the subject-matters of investigation as they may deem expedient, and return the same together with their report.
Third. All officers and persons in the military, naval, and revenue services, or in any branch of the public service under the authority of the United States Government, are required, upon subpoena issued by direction of the said commissioners, to appear before them at such time and place as may be designated in said subpoena and to give testimony on oath touching such matters as may be inquired of by the commissioners, and to produce such books, papers, writings, and documents as they may be notified or required to produce by the commissioners, and as may be in their possession.
Fourth. Said special commisioners shall also investigate and report upon any other matters that may hereafter be directed by the Secretary of War, and shall with all convenient dispatch make report to him in writing of their investigation, and shall also from time to time make special reports to the Secretary of War upon such matters as they may deem of importance to the public interests.
Fifth. The Secretary of War shall assign to the said commissioners such aid and assistance as may be required for the performance of their duties, and make such just and reasonable allowances and compensation for the said commissioners and for the persons employed by them as he may deem proper.
ABRAHAM LINCOLN.
Abraham Lincoln, Executive Order—Appointing Commissioners to Investigate the Military Division West of the Mississippi Online by Gerhard Peters and John T. Woolley, The American Presidency Project https://www.presidency.ucsb.edu/node/202821