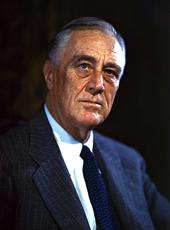 Executive Order 7415—Partial Revocation of Certain Executive Orders Withdrawing Public Lands for Use as Air Navigation Sites
By virtue of and pursuant to the authority vested in me by the act of June 25, 1910, ch. 421, 36 Stat. 847, as amended by the act of August 24, 1912, ch. 369, 37 Stat. 497, Executive Orders No. 4652 of May 18, 1927, and Nos. 4872 and 4873 of May 3, 1928, withdrawing certain public lands in Nevada and Utah for use by the Department of Commerce as air-navigation sites, are hereby revoked insofar as they affect the following-described lands which are no longer required for such purpose:
NEVADA
MT. DIABLO MERIDIAN
T. 33 N.,  R. 52 E.,  that portion of the SE¼ SE¼ sec. 24 north of the Victory Highway;
Sec. 32, SE¼.
T. 33 N., R. 53 E.,
Sec. 10, SE¼;
Sec. 16, SW¼.
T. 33 N.,  R. 54 E.,
Sec. 6, NE¼.
T. 34 N.,  R. 54 E.,
Sec. 26, NE¼.
T. 25 S.,  R. 59 E.,
Sec. 11, S½ SE¼;
Sec. 14, NE¼, E½ NW¼, SW¼ NW¼, SW¼, N½ SE¼ and SW¼ SE¼.
T. 23 S.,  R. 61 E.,
Sec. 17, NE¼ NW¼; aggregating approximately 1,516.86 acres in Nevada.
UTAH
SALT LAKE MERIDIAN
T. 1 N.,  R. 9 W., sec. 35, W½, excepting a strip 275 feet wide along Ite north boundary, approximately 320 acres.


FRANKLIN D ROOSEVELT
THE WHITE HOUSE,
July 17, 1936.
Franklin D. Roosevelt, Executive Order 7415—Partial Revocation of Certain Executive Orders Withdrawing Public Lands for Use as Air Navigation Sites Online by Gerhard Peters and John T. Woolley, The American Presidency Project https://www.presidency.ucsb.edu/node/357321