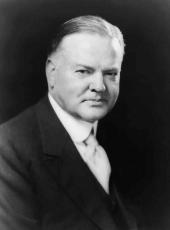 Executive Order 5574—Chugach National Forest, Alaska
Under authority of the act of Congress approved June 4, 1897 (30 Stat. 34-36), and on the recommendation of the Secretary of Agriculture, it is hereby ordered that the tract of land in Alaska lying within the following described boundaries, heretofore occupied for fish-cannery purposes, be, and the same is hereby, excluded from the Chugach National Forest and restored to entry under the applicable public land laws:

Chs.

Beginning at Corner No. 1, meander corner, on the north shore of Controller Bay at the mouth of Bering River, in latitude 60° 11' N. and longitude 144° 14' W.; which corner is a spruce post 4 feet long, squared to 4 inches, set 2 feet in the ground, marked EL/I-MC; from which

A spruce, 24 in. diam., bears north, 40 Iks. distant, marked WEL/I-MC.

The westerly end of Wingham Island bears S. 32' W.

U.S.M.M. Kayak No. 20 bears N. 84° 20' W., 2.78 chs.

Thence with meanders along beach, at line of ordinary high tide:

(1) N. 85° 30' W., 1.54 chs.; at 0.14 chs., creek 12 lks. wide;

(2) N. 78° W., 1.26 chs.; at end of course, U.S.G.S.B.M.;

(3) N. 89° 30' W., 13.64 chs.; to Corner No. 2, meander corner, which is an unmarked iron pipe, 3 feet long, set 2 feet in the ground; from which

The rock off the west end of Wingham Island bears S. 30° W. Pete's Point bears S. 77° W.

An iron post with brass cap set flush with the ground bears north 1.54 chs. distant.

Thence by metes-and-bounds survey: North, 12.70 chs.; across grassy flat.

8.86
Pipe line running southeast.
9.74
Center line of road; ascend steep hillside.
12.70

Corner No. 3, not set.

Thence east.

16.50

Corner No. 4, not set.

Thence south, descending steep hill.

13.20
Corner No. 1, meander corner, and the place of beginning, containing approximately 21.00 acres.


HERBERT HOOVER
The White House,
March 11, 1931.
Herbert Hoover, Executive Order 5574—Chugach National Forest, Alaska Online by Gerhard Peters and John T. Woolley, The American Presidency Project https://www.presidency.ucsb.edu/node/361771