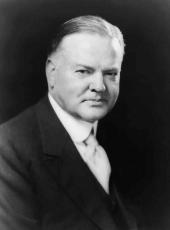 Executive Order 5468—Amendment to Instructions to Diplomatic Officers on Inventory of Government Property
For the purpose of bringing the Instructions to Diplomatic Officers of the United States into conformity with simplified administrative methods and of obtaining uniformity of style, Section XVII-2 of the Instructions to Diplomatic Officers is hereby amended to read as follows:
XVII-2. Inventory of Government property.
Every diplomatic representative shall keep on record in the mission a detailed inventory of all Government property in his custody.
An inventory must be submitted to the department by the officer in charge only upon the establishment of a new diplomatic mission and upon instructions from the department.
The inventory must be prepared with the typewriter, on cards provided by the department, in five sections designated respectively: "Office Furniture and Equipment"; "Reference Books"; "Record Books and Archives"; "Codes and Insignia"; and "Household Furniture and Furnishings." Each card shall bear the initials or signature of the officer in charge at the time of its preparation, and the continuing responsibility for the items composing the inventory shall thereafter reside in an inventory transfer form which shall be prepared upon the delivery of the official property, either in the event of the transfer of the officer in charge or of his departure on or return from home leave of absence (but not in the case of simple leave). A complete card-index inventory will be maintained in each office, and a complete cardindex inventory of every office in the Foreign Service will be kept in the department.
Upon the transfer of the officer in charge, or upon his departure on or return from home leave of absence (but not on simple leave), the inventory shall be carefully checked by the incoming officer and the outgoing officer, and the inventory transfer form shall be duly executed, signed by the officer receiving the property, and transmitted to the department.


HERBERT HOOVER
The White House,
October 22, 1930.
Herbert Hoover, Executive Order 5468—Amendment to Instructions to Diplomatic Officers on Inventory of Government Property Online by Gerhard Peters and John T. Woolley, The American Presidency Project https://www.presidency.ucsb.edu/node/361088