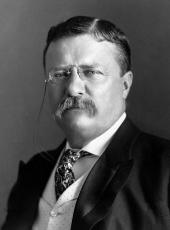 Executive Order
The Secretary of the Department of Commerce and Labor forwarded to the Commission under date of June 30, 1904, the names of 10 men whom it was desired to appoint to various positions within the Department without examination under the civil-service rules. The reasons for which it was desired to waive the rules in each case were set forth by the Secretary as follows:
E. Dana Durand, appointed special examiner, at $2,500, May 1, 1903. Mr. Durand's special qualifications for service in the Bureau of Corporations are by reason of having been secretary to the Industrial Commission, the Commissioners testifying to his general worth, and are of the opinion that much of the success of the work of the Commission is due to his expert knowledge of the questions handled.
James C. Monaghan, appointed clerk, at $1,800, June 10, 1903. For special qualifications, see reasons for requesting appointment as chief of division of consular reports, Bureau of Statistics.
James C. Monaghan, appointed chief of division, consular reports, Bureau of Statistics, at $2,100, July 1, 1903. It is stated that Mr. Monaghan is especially qualified for the position by reason of long service as U. S. Consul at Mannheim and Chemnitz, and special knowledge acquired as editor of The Manufacturer, the organ of the Manufacturers' Club of Philadelphia, and as Professor of Commerce in the University of Wisconsin. He is said to be an authority on the history of commerce, manufacture, and labor.
John H. Anderson and Charles D. Evans, appointed assistant telegraphers, at $1,000, April 29, 1903. The appointments of Messrs. Anderson and Evans were made for the reason that at the time of their appointments there was not a register of eligibles in the Civil Service Commission from which telegraphers of sufficient experience could be selected. The appointees are both men of known experience in every line of their profession.
Alfred C. Chatfield, appointed lieutenant of the watch, at $720, June 16, 1903. Mr. Chatfield has special qualifications for the position of lieutenant of watch, by reason of fourteen years' service in the United States Army and experience as sergeant of police in the Philippine Service and as inspector in the Philippine constabulary.
The initial steps in the organization of the Department of Commerce and Labor required the services of several messengers, whose characters, integrity, and ability to do the work required, were personally known to the Secretary, or the executive officers assisting in the work of organization. For this reason the following-named persons were appointed: Robert F. Richardson, Buchannan W. Faire, De Forest Gray, Newport F. Henry, messengers, and Walter Barnum, assistant messenger.
For the reasons set forth by the Secretary of Commerce and Labor in his memorandum the Commission recommended to the President that the appointment of these men, without examination, under the rules be approved and the order was issued on July 13, 1903.
THEODORE ROOSEVELT
Theodore Roosevelt, Executive Order Online by Gerhard Peters and John T. Woolley, The American Presidency Project https://www.presidency.ucsb.edu/node/206246