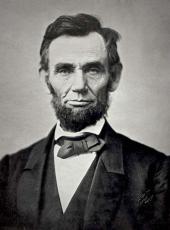 Executive Order
WAR DEPARTMENT
Major-General JOHN A. DIX:
Ordered , That Major-General John A. Dix, commanding at Baltimore, be, and he is, authorized and empowered at his discretion--
First. To assume and exercise control over the police of the city of Baltimore; to supersede and remove the civil police or any part thereof and establish a military police in said city.
Second. To arrest and imprison disloyal persons, declare martial law, and suspend the writ of habeas corpus in the city of Baltimore or any part of his command, and to exercise and perform all military power, function, and authority that he may deem proper lot the safety of his command or to secure obedience and respect to the authority and Government of the United States.
By order of the President:
EDWIN M. STANTON,
Secretary of War.
The skillful and gallant movements of Major-General John E. Wool and the forces under his command, which resulted in the surrender of Norfolk and the evacuation of strong batteries erected by the rebels on Sewells Point and Craney Island and the destruction of the rebel ironclad steamer Merrimac , are regarded by the President as among the most important successes of the present war. He therefore orders that his thanks as Commander in Chief of the Army and Navy be communicated by the War Department to Major-General John E. Wool and the officers and soldiers of his command for their gallantry and good conduct in the brilliant operations mentioned.
By order of the President, made at the city of Norfolk on the 11th day of May, 1862:
EDWIN M. STANTON,
Secretary of War.
Abraham Lincoln, Executive Order Online by Gerhard Peters and John T. Woolley, The American Presidency Project https://www.presidency.ucsb.edu/node/202549