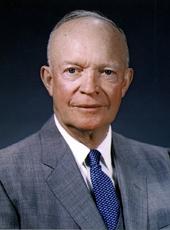 Executive Order 10436—Reserving Kahoolawe Island, Territory of Hawaii, for the Use of the United States for Naval Purposes and Placing it Under the Jurisdiction of the Secretary of the Navy
WHEREAS it appears necessary and in the public interest that the Island of Kahoolawe, Territory of Hawaii, which comprises an area of approximately forty-five square miles, and which forms a part of the public lands ceded and transferred to the United States by the Republic of Hawaii under the joint resolution of annexation of July 7, 1898, 30 Stat. 750, be taken and reserved for the use of the United States for naval purposes, except that portion comprising an area of 23.3 acres, more or less, heretofore taken for lighthouse purposes by Proclamation No. 1827 of the President of the United States dated February 3, 1928 (45 Stat. 2937); and
WHEREAS it is deemed desirable and in the public interest that provision be made for the conducting of a program of soil conservation on the island while the reservation made hereby is in force, and that the area within such reservation be restored to a condition reasonably safe for human habitation when it is no longer needed for naval purposes:
NOW. THEREFORE, by virtue of the authority vested in me by section 91 of the act of April 30, 1900, 31 Stat. 159, as amended by section 7 of the act of May 27, 1910, 36 Stat. 447, it is ordered as follows:
1. The Island of Kahoolawe, Territory of Hawaii, except that portion taken by the United States for lighthouse purposes by Proclamation No. 1827 of February 3, 1928, is hereby taken and reserved for the use of the United States for naval purposes, and is placed under the jurisdiction of the Secretary of the Navy.
2. The Secretary of the Navy shall, within a reasonable period following the date of this order, eradicate from the island all cloven-hooved animals, or shall within such period and at all times thereafter while the area hereby reserved or any portion thereof is under his jurisdiction take such steps as may be. necessary to assure that the number of such animals on the island at any given time shall not exceed two hundred.
3. The Territory of Hawaii shall have the right, at its expense and risk, at reasonable intervals to enter and inspect the island to ascertain the extent of forest cover, erosion, and animal life thereon, and to sow or plant suitable grasses and plants under a program of soil conservation: Provided, that such entrance and inspection shall not interfere unreasonably with activities of the Department of the Navy or of the United States Coast Guard.
4. When there is no longer a need for the use of the area hereby reserved, or any portion thereof, for naval purposes of the United States, the Department of the Navy shall so notify the Territory of Hawaii, and shall, upon seasonable request of the Territory, render such area, or such portion thereof, reasonably safe for human habitation, without cost to the Territory.
DWIGHT D. EISENHOWER
THE WHITE HOUSE,
February 20, 1953.
Dwight D. Eisenhower, Executive Order 10436—Reserving Kahoolawe Island, Territory of Hawaii, for the Use of the United States for Naval Purposes and Placing it Under the Jurisdiction of the Secretary of the Navy Online by Gerhard Peters and John T. Woolley, The American Presidency Project https://www.presidency.ucsb.edu/node/306919