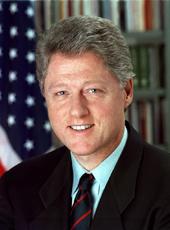 Exchange With Reporters Following Discussions With Foreign Minister Michio Watanabe of Japan
The President. We just had a very serious trade talk here. We decided that when all the people came in and took all the pictures that I was contributing to the Japanese trade surplus because of all the film that was being shot.
Q. Are you relieved, sir, that you have finally settled upon an Attorney General?
The President. I'll discuss that at 4:30 p.m.
Q. Are you asking for greater access for American goods in Japan?
The President. This is just the beginning of our relationship. We had a little talk about trade. And Minister Watanabe said that he thought that we shouldn't become protectionist in our relationship. And I agreed, but I said I thought we had to bring the trade deficit down and that I would be working with him on it very firmly.
Q. Did he agree to that?
The President. Yes, he agreed. As a matter of fact, he discussed some things that he thought would be done. So we had a good talk. But it was very preliminary. You shouldn't attach any burden on him because he came to see me today.
Q. So you're going to be friends?
The President. Well, I think we'll be friends and we'll have a few disagreements and a lot of agreements.
Q. So is this lawyer you mentioned a woman?
The President. At 4:30 p.m.
Q. At each photo op you go a little bit further.
Q. Will we see her on the way out?
The President. I hope not.
[At this point, one group of reporters left the room, and another group entered.]
Q. Mr. President, will you meet with the Japanese Prime Minister by the end of March? Have any plans?
The President. I don't think a specific date has been set yet, but I want very much to meet with him in the near future. The Japanese-American relationship is very important, not only to Japan and to America but to the rest of the world. And I think it's important that we meet pretty soon, and I'm trying to set it up now.
Q. Was there a big agenda for this meeting, today's meeting?
The President. Was there a big agenda? Well, we talked for a good while, as you probably know, about a wide range of things, everything from the AIDS crisis to the situation in Russia, to the GATT round, to the necessity of resolving the trade differences between our two countries. It was a good first meeting. I thought it was a good first meeting.
Q. [Inaudible]—diplomatic?
The President. It's my job.
NOTE: The exchange began at 2:35 p.m. in the Oval Office at the White House.
William J. Clinton, Exchange With Reporters Following Discussions With Foreign Minister Michio Watanabe of Japan Online by Gerhard Peters and John T. Woolley, The American Presidency Project https://www.presidency.ucsb.edu/node/217437