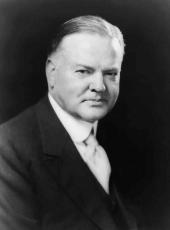 Exchange of Remarks With President Carlos Ibanez del Campo on the Inauguration of Direct Radiotelephonic Communication Between Chile and the United States.
Mr. President:
I did not anticipate, when I took leave of the happy hospitality Your Excellency extended to me slightly over a year ago at Santiago, that the rapid strides of science in partnership with commerce would so soon afford me the opportunity again to converse in person with you. It is a source of especial gratification to me to participate today in the ceremonies attendant upon the inauguration of direct radiotelephonic communication between Chile and the United States of America.
A brief span of 40 years serves to encompass the extraordinary history of modern means of communication between our respective countries. In 1890, the first direct cable service was inaugurated, effecting a revolutionary improvement in communication which has in the subsequent years been duplicated by the establishment of radiotelegraphic communication, of direct and speedy communication by means of airplanes, and now by the present radiotelephone service. Concurrently, sea traffic has been immeasurably facilitated by the opening of the Panama Canal and by the never-ending improvement in the quality and speed of the vessels which ply between our two countries.
Mr. President, I am happy indeed to converse with you in person today, to recall the inspiring cordial reception of a year ago and to inaugurate thereby this important additional means of communication between our respective countries.
Note: President Ibanez responded as follows:
It is an especial privilege to have this opportunity of conversing with Your Excellency. I am much gratified at the inauguration of this new means of communication which will bring to our countries incalculable benefits of every nature in the field of industry and commerce. I take advantage of this occasion to repeat to Your Excellency the assurances of my unvarying friendship and ask you to accept my good wishes for your personal happiness and for the success of your administration.
Herbert Hoover, Exchange of Remarks With President Carlos Ibanez del Campo on the Inauguration of Direct Radiotelephonic Communication Between Chile and the United States. Online by Gerhard Peters and John T. Woolley, The American Presidency Project https://www.presidency.ucsb.edu/node/209549