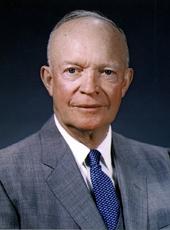 Exchange of Messages Between the President and President Toure of Guinea Regarding U.S. Policy Toward the Congo.
[ Released November 26, 1960. Dated November 25, 1960 ]
Dear Mr. President:
Your cable on November 20, 1960, I regret to say, reflects a serious misunderstanding of the policy of the United States Government in support of African freedom. I am prompted, therefore, to recall to you that the United States has been in the forefront of those nations who have favored emancipation of all peoples, including Africans, in accordance with the purposes and principles of the Charter of the United Nations. The record of our actions over many years in support of African emancipation is open for all to see.
With specific reference to the Republic of the Congo, the United States warmly welcomed its independence. We have recognized and upheld its unity and territorial integrity through United Nations actions. We have refrained from unilateral intervention in its internal affairs. Although considerable partisanship has been demonstrated by some states, our support for the recognition by the United Nations of M. Kasavubu as Chief of State, a constitutional position which is universally accepted and recognized in the recent report of the U.N., is not a question of partisanship but an attempt to strengthen one of the essential foundations of stable and effective government in that unhappy country. This, I believe, is in strict conformity with the interests of the Congolese Government and people. As you are aware, a large number of African states have taken a similar stand. In view of the support by most countries for the United Nations role in the Congo and the fact that United Nations success is vital for the welfare of the Congolese, I sincerely hope that you will give full support to the United Nations effort there.

Sincerely,
DWIGHT D. EISENHOWER
Note: President Toure's message follows:
I have the honor to inform you of our concern at the development of a partisan position by the United States in the situation in the Congo. We earnestly request that you cease supporting the position of the enemies of African emancipation, who are employing every possible means against the legitimate government of the Congo to attack the unity and territorial integrity of the Congolese Nation. If the United States maintains its present position the Government of Guinea will refuse to take any part in the Conciliation Commission and will take any position in African affairs consistent with Congolese interests. High consideration.
Sekou Toure
Dwight D. Eisenhower, Exchange of Messages Between the President and President Toure of Guinea Regarding U.S. Policy Toward the Congo. Online by Gerhard Peters and John T. Woolley, The American Presidency Project https://www.presidency.ucsb.edu/node/234604