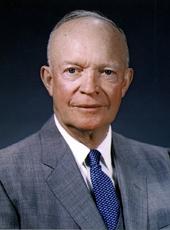 Exchange of Letters Between the President and President Kubitschek of Brazil.
[ Released June 10, 1958. Dated June 5, 1958 ]
Dear Mr. President:
This morning your Ambassador delivered to me the letter you wrote under date of May twenty-eighth. I found it intensely interesting.
To my mind you have described accurately both the existing situation and the desirability of corrective action. I am delighted, therefore, that you have taken the initiative in this matter.
While Your Excellency did not suggest any specific program to improve Pan American understanding, it seems to me that our two Governments should consult together as soon as possible with a view to approaching other members of the Pan American community, and starting promptly on measures that would produce throughout the continent a reaffirmation of devotion to Pan Americanism, and better planning in promoting the common interests and welfare of our several countries. There is a wide range of subjects to be discussed and explored, including, for example, the problem of implementing more fully the Declaration of Solidarity of the Tenth Inter-American Conference held at Caracas in 1954.
Because I deem this matter so important, I am instructing Mr. Roy Richard Rubottom, Jr., Assistant Secretary of State for Inter-American Affairs, to deliver my letter to you personally in Rio de Janeiro, to explore with you further your thinking on these matters. Your thoughts and ideas thus obtained at first hand can be the subject of further consultation through normal diplomatic channels, preparatory to a later visit to Brazil by the Secretary of State. With your concurrence, Mr. Rubottom will make final arrangement with your Government for the timing of Secretary Dulles' visit.
With assurance of my highest consideration, and with best wishes for the continued well-being of Your Excellency and of the Brazilian people, I remain,

Sincerely,
DWIGHT D. EISENHOWER
Note: His Excellency Dr. Juscelino Kubitschek de Oliveira's letter of May 28 follows:
Mr. President:
I want to convey to Your Excellency, on behalf of the Brazilian people as well as for myself, an expression of sentiments of solidarity and esteem, the affirmation of which is become necessary in view of the aggressions and vexations undergone by Vice President Nixon during his recent visit to countries in Latin America.
The widespread reaction of aversion on the part of the governments and of public opinion in the very nations in which occurred those reprovable acts against the serene and courageous person of the Vice President, constitutes proof that such demonstrations proceeded from a factious minority.
Nonetheless, it would be hardly feasible to conceal the fact that, before world public opinion, the ideal of Pan American unity has suffered serious impairment. Those disagreeable events, which we deplore so much, have nevertheless imparted an inescapable impression that we misunderstand each other on this Continent. The propaganda disseminated by the tools of anti-Americanism is apparently now directed toward presenting such supposed misunderstandings as actual incompatibility and even enmity between the free countries of the American community. fortunately, this is far from being the truth.
It appears to me, Mr. President, that it would be utterly inconvenient and unfair to allow this false impression to prevail, morally weakening the cause of democracy, to the defense of which we are pledged.
In addressing these words to Your Excellency, my sole purpose is to acquaint you with my deep-seated conviction that something must be done to restore composure to the continental unity. I have no definite and detailed plans to that effect, but rather ideas and thoughts which I could confide to Your Excellency should an early opportunity to do so arise.
I might venture at this juncture, however, that the hour has come for us to undertake jointly a thorough review of the policy of mutual understanding on this Hemisphere and to conduct a comprehensive reappraisal of the proceedings already in motion for the furtherance of Pan American ideals in all their aspects and implications. The time has come for us to ask ourselves the pertinent question as to whether or not all of us are doing our utmost to weld the indestructible union of sentiments, aspirations and interests called for by the graveness of the world situation.
As a soldier who led democracy to victory, as an experienced statesman and, above all as a man sensitive to the ways of truth, Your Excellency is in an unique position to evaluate the seriousness of the question which I postulate with the exclusive purpose of defining and subsequently eliminating an entire range of misunderstandings that are easily capable of being removed at this moment but which may perhaps suffer a malignant growth should we fail to give it proper and timely attention.
It is hoped that the unpleasant memory of the ordeal undergone by Vice President Nixon will be effaced by the results of earnest efforts towards creating something deeper and more durable for the defense and preservation of our common destiny.
As I have already said to Your Excellency, it is advisable that we correct the false impression that we are not behaving in a fraternal way in the Americas; but besides this corrective effort, and in order that it be durable and perfect, we must search our consciences to find out if we are following the right path in regard to Pan Americanism.
It is my earnest hope that Your Excellency will feel that this letter was written under the impulse of a desire to reaffirm the warm and sincere fraternal sentiments which have always bound my Country to the United States of America, in perfect attunement with the ideas outlined by Your Excellency on the occasion of the meeting of the Chief Executives of the American nations in Panama.
May God guard Your Excellency and the people of the United States of America.
JUSCELINO KUBITSCHEK
The text of the Declaration of Solidarity of the Tenth Inter-American Conference, referred to in the President's letter, is published in the Department of State Bulletin (vol. 30, p. 638).
Dwight D. Eisenhower, Exchange of Letters Between the President and President Kubitschek of Brazil. Online by Gerhard Peters and John T. Woolley, The American Presidency Project https://www.presidency.ucsb.edu/node/233569