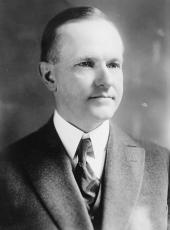 Excerpts of the President's News Conference
I haven't any plan about what I shall do after the notification exercises—for the period after that. I shall have to wait and see what develops. I shall watch with my usual interest to see what you do after that. On that I may base my subsequent determination of what it is necessary for me to do. However, I don't look on that with any apprehension, and I shall hope very much to thank you. I hope that I am not remiss, however, in feeling appreciation for those who have been solicitous for my welfare, and who have exhibited kindness toward me. This brings to my attention the great kindness that I had from those who perform the White House Press Association duties, and their associates. Perhaps this is a good time to express the appreciation that I feel for the great kindness you have always exhibited towards me.

* * * * * * *
I don't know as I could add anything to the sum of human knowledge by discussing my first year in the White House, and I don't know as I would be a very good judge of what would be considered as the outstanding feature. There are so many things that might be said about it, so many different ways of looking at it. I don't know what you would call the outstanding feature. I suppose it is my nomination for the Presidency, if you want to talk about political matters, and considering what the question refers to. Whether my work here has made any difference in the sentiment of the country would be something about which you could judge better than I, as you were more in touch with it before I came here.
Source: "The Talkative President: The Off-the-Record Press Conferences of Calvin Coolidge". eds. Howard H. Quint & Robert H. Ferrell. The University Massachusetts Press. 1964.
Calvin Coolidge, Excerpts of the President's News Conference Online by Gerhard Peters and John T. Woolley, The American Presidency Project https://www.presidency.ucsb.edu/node/349062