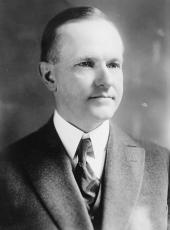 Excerpts of the President's News Conference
Of course, it is difficult to say, but so far as we can foresee it would appear that we now have sufficient forces in China to take care of such Americans there as need to be cared for. Just at the present time the situation at Shanghai appears to be less tense, but considerable trouble, as has been reported in the press, has broken out at Nanking. The Navy Department has reported to me that their information is that one American there has been killed and the American Consulate attacked and the Consul and his staff driven out. There are some 125 or 150 Americans still within the city supposed to be at the University and their safety is naturally giving us a good deal of concern. I think we have sufficient forces there for rescue purposes and to do everything that could be done in that direction. The only advantage that could be secured by a larger force would be from sending a very large force.
PRESS: And that isn't being considered at all, Mr. President?
PRESIDENT: Well, I hardly think so at this time. That would not now help the situation that has developed with reference to the people in Nanking and we think we have a sufficient force to protect our people at Shanghai.
PRESS: IS there any evidence that the attack on foreigners at Nanking was instigated by the Cantonese forces, or was it the affair of the mob-people that got out of hand. Have we information on that score?
PRESIDENT: The information I have is that it was almost entirely by soldiers who are in the Cantonese uniform.
Source: "The Talkative President: The Off-the-Record Press Conferences of Calvin Coolidge". eds. Howard H. Quint & Robert H. Ferrell. The University Massachusetts Press. 1964.
Calvin Coolidge, Excerpts of the President's News Conference Online by Gerhard Peters and John T. Woolley, The American Presidency Project https://www.presidency.ucsb.edu/node/349182