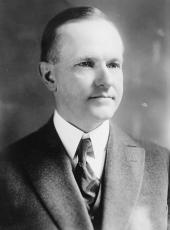 Excerpts of the President's News Conference
I was especially gratified at the way the [revenue] bill went through Congress. I think the comment has already been made, but perhaps it won't do any harm if I reiterate that up to date this has been the most efficient Congress that we have had for a great many years. It has made its decisions, transacted its business and reached conclusions about the questions before it. I am very much pleased with the cooperation I have received from them. They have considerably more work to do. I mentioned three or four things the other day. Of course if anyone wants a complete list of things that I think Congress ought to do, they will find that by referring to the message I sent to Congress on the 1st of December, and what Congress wants to do for the remainder of the session of course is very largely for them to determine. I am willing to advise and cooperate and help in any way I can, but the Congress after all is the legislative body. It is moving so well and so efficiently that I don't think I can help it very much. I have my own idea about the desirability of letting Congress make its own decisions, so far as it can. There is a certain amount of help they can derive from the Executive which I try to extend. But the responsibility for legislation is theirs. They come in contact with a great many sources of information merely as a result of their large number that do not come to a single executive. Many questions have to be determined as a result of rather long and protracted hearings, which of course the Executive doesn't have a chance to participate in, and for that reason the Congress ought to be left with a pretty free hand to make its own determinations and reach its own decisions.
* * * * * * *
I don't think any further tax reduction will come for some time. Certainly not next year. And as I have indicated about 1927, I think we shall have to look very carefully for 1927 and 1928 to come within the present amount of revenue in making our appropriations. Ultimately we should of course have further tax reduction, as the debt is reduced, as the business of the country expands and revenue increases and expenses decrease. But there is the natural growth of business. I don't know what bills there are pending that call for additional expenditures. I think I had them checked up one time last year and found there were proposals seriously made and actively pressed that would have called for expenditures yearly of about $3,500,000,000 in addition to that which we already have, practically a doubling of the expenditures of the nation.
Source: "The Talkative President: The Off-the-Record Press Conferences of Calvin Coolidge". eds. Howard H. Quint & Robert H. Ferrell. The University Massachusetts Press. 1964.
Calvin Coolidge, Excerpts of the President's News Conference Online by Gerhard Peters and John T. Woolley, The American Presidency Project https://www.presidency.ucsb.edu/node/349141