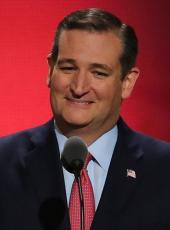 Cruz Campaign Press Release - Medal of Honor Recipient Dakota Meyer Endorses Ted Cruz for President
HOUSTON, Texas – Today, the Cruz for President campaign announced the endorsement of Medal of Honor recipient and United States Marine, Sergeant Dakota Meyer. Sgt. Meyer was awarded the Medal of Honor, the highest military decoration awarded by the U.S. government in September of 2011 in recognition of his extraordinary valor, serving in Afghanistan. Meyer will be joining Cruz on the trail in South Carolina today for several events.
Meyer is the third living recipient of the Medal of Honor since the Vietnam War, and the first living United States Marine in 41 years to be honored. A school-trained sniper and highly skilled Marine infantryman, Sgt. Meyer deployed twice to combat duty. On September 8, 2009, during a six-hour firefight, without regard for his own personal safety, Sgt. Meyer repeatedly braved enemy fire in Afghanistan to find and save fellow members of his team. Wounded by shrapnel, Sgt. Meyer entered the kill zone numerous times to evacuate his fellow Marines and soldiers along with the Afghan soldiers.
"This election is a turning point for our country," said Meyer. "In these dangerous times we need a strong, principled conservative in the White House. We need a Commander-in-Chief who works with our allies and makes it known that certain actions against the United States and its allies will not be tolerated. I am confident that Ted Cruz has the ability and resolve to be Commander-in-Chief. His record of standing up and fighting for what he believes in shows that he is not someone who buckles under pressure. Ted is ready to led this country – and I look forward to help uniting conservatives and veterans behind this campaign."
"Dakota is a man of great courage and principle," said Cruz. "He has served our country dutifully and honorably as a Sergeant in the Marines. Dakota understands the extreme impact this election has on the future of this country. We need to restore America's leadership in the world at a time when Obama's foreign policy has put America and it's national security interests in jeopardy. I am honored to have Dakota's support and have him as part of our team to help win the White House in 2016."
Sgt. Dakota Meyer completed his active duty in 2010 and now serves in the Individual Ready Reserve of the U.S. Marine Corps Reserve. Since returning to civilian life, Sgt. Meyer continues to work to tell the stories of the Marines with whom he served.
Ted Cruz, Cruz Campaign Press Release - Medal of Honor Recipient Dakota Meyer Endorses Ted Cruz for President Online by Gerhard Peters and John T. Woolley, The American Presidency Project https://www.presidency.ucsb.edu/node/315305