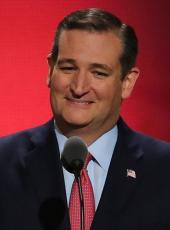 Cruz Campaign Press Release - Cruz Campaign Thanks NV GOP for Reaffirming Fair Caucus Protocol
Response to Trump Campaign's outrageous accusations
HOUSTON, Texas – In response to the outrageous claims made by Donald J. Trump for President's counsel regarding Nevada caucuses, the Cruz for President counsel sent a letter to the Nevada Republican Party Chairman echoing the statements of the Nevada Secretary of State and the Nevada GOP refuting Trump's accusations.
See the full letter here and excerpts below.
"We note the affirmations of both the Nevada Republican Party and the Nevada Secretary of State late today of our position and understanding of the law," said Cruz Counsel Chris Gober. "The Nevada Republican Party, for example, affirmed that 'members of the general public may observe the caucusing process and encourages any individual who observes any suspicious conduct to immediately notify precinct and/or party leaders,' but that 'no member of the general public shall be permitted to photograph, film or otherwise record the caucusing process...' Indeed, this was precisely the spirit of our note to supporters, and we will instruct them accordingly."
The letter continues, "As to the misleading allegations leveled by Mr. Trump's counsel, the Cruz campaign was simply urging its supporters to do nothing more than observe, report, and document, if possible, questionable behavior at caucus sites. Rather than welcoming such vigilance, especially in light of the history of the Nevada caucuses, Mr. Trump has instead chosen to tout an Obama Administration dictate issued on the eve of the 2012 election. No doubt, the authors of this order are the same group of leftist lawyers in Obama's Justice Department who dismissed intimidation charges against the pro?Obama New Black Panther Party members accused of threatening voters and the same lawyers who have been fighting common?sense voter identification rules. Counsel's reliance on the Obama Administration's so?called voter protection mandates to level an underhanded political attack is a telling indication of how low Mr. Trump is willing to sink to make baseless allegations in exchange for headlines."
See the Nevada Secretary of State and Nevada GOP statements below: 
NV Secretary of State: "NRS 293.274 prohibits photographing, filming or otherwise recording of any kind by the general public at polling places, however this statute does not apply to caucus sites.  The political parties have established their own rules and procedures regarding the caucuses and if there are any questions they should be directed to the administering political party."
NV GOP: "However, once the caucusing process has been completed and ballots have been cast, we would encourage anyone to who sees any suspicious activity to document and immediately report such activity to the precinct and/or party leaders."
Ted Cruz, Cruz Campaign Press Release - Cruz Campaign Thanks NV GOP for Reaffirming Fair Caucus Protocol Online by Gerhard Peters and John T. Woolley, The American Presidency Project https://www.presidency.ucsb.edu/node/314963