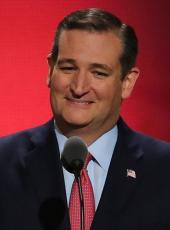 Cruz Campaign Press Release - Cruz Campaign: Donald Trump Also Can't Handle the Truth
HOUSTON, Texas – As Ted Cruz continues to gain on Donald Trump, the billionaire has begun to lash out and dismiss criticisms of his own record as "lies." Today, the Cruz campaign responded to the charge by using Trump in his own words.
"Donald Trump just can't handle the truth," said Communications Director Rick Tyler. "He believes everyone who disagrees with him is lying.  But everything Ted Cruz has said is accurate because he's using Trump's own words. If Trump doesn't like what's been said, he only has himself to blame."
[Also See: "They Can't Handle The Truth"]
Donald Trump at the South Carolina debate said, "You probably are worse than Jeb Bush. You are [the] single biggest liar."
But here are the facts.
FACT: Donald Trump Said He Was "Very Pro-Choice...Strongly for Choice...Pro-Choice in Every Respect" and That He Would Not Ban Partial Birth Abortion
From Meet the Press:
RUSSERT: Partial-birth abortion — the eliminating of abortion in the third trimester. Big issue in Washington. Would President Trump ban partial-birth abortion?
TRUMP: Well, look. I'm very pro-choice. I hate the concept of abortion. I hate it, I hate everything it stands for. I cringe when I hear people debating the subject. But you still — I just believe in choice. And again, it may be a little bit of a New York background, because there is some different attitude in different parts of the country, and I was raised in New York, grew up and worked and everything else in New York City. But I am strongly for choice, and yet I hate the concept of abortion.
RUSSERT: But you would not ban it.
TRUMP: No.
RUSSERT: Or ban partial-birth abortion.
TRUMP: No, I would — I would — I am pro-choice in every respect, as far as it goes.
Interview with Tim Russert on Meet the Press
FACT: Donald Trump Has Donated to Hillary Clinton, Chuck Schumer, Nancy Pelosi and a Number of Other Democrats and Their Political Committees
DAILY CALLER: "Between 1989 and 2010, The Donald gave $314,300 to Democratic groups and candidates... Records show that in June 2006, Trump donated $20,000 to the Democratic Congressional Campaign Committee. That was in addition to the $5,000 he sent in April 2005 to the Democratic Senatorial Campaign Committee... Topping the flamboyant former TV celebrity's roster of Democratic benefactors is scandal-plagued New York U.S. Rep. Charlie Rangel. Records show the Harlem-based Democrat has received $26,250 in Trump cash since 1989. Trump Jr., has given heavily to Rangel as well. New York Sens. Kristen Gillibrand and Chuck Schumer have received $7,950 and $7,900, respectively, in Trump money. And two liberal lions, former Massachusetts Sens. John Kerry and Ted Kennedy, received $5,500 and $5,000."
U.S. News: "In fact, his political contributions over the last two and a half decades show that prior to the 2008 election cycle, Trump favored Democrats. He donated more than $10,000 to Hillary Clinton between 2002 and 2007..."
IJ Review: "In the past, Trump has admitted to donating to Pelosi, Hillary Clinton, and other Democrats, telling CNN's "State of the Union": "We have gridlock in Washington, for instance I've helped Nancy Pelosi. I've helped Reid. I'm a businessman."
FACT: Donald Trump Supports Universal Health Care and Having the Government Pay For It
Pelley: How do you fix [Obamacare]?
Trump: There's many different ways, by the way. Everybody's got to be covered. This is an un-Republican thing for me to say because a lot of times they say, "No, no, the lower 25 percent that can't afford private. But–"
Pelley: Universal health care.
Trump: I am going to take care of everybody. I don't care if it costs me votes or not. Everybody's going to be taken care of much better than they're taken care of now.
Pelley: The uninsured person is going to be taken care of. How? How?
Trump: They're going to be taken care of. I would make a deal with existing hospitals to take care of people. And, you know what, if this is probably—
Pelley: Make a deal? Who pays for it?
Trump: —the government's gonna pay for it.
The Advocate: "I would press for universal health care. It's ridiculous that the richest country on Earth can't provide first-rate health care for our people. I would put forward a comprehensive health care program and fund it with an increase in corporate taxes. I'd strictly regulate the pharmaceutical firms to end these 500% profits on drugs that are cheap to produce. I like the Canadian system, although their health care is not the best. If you combine their system with the quality of our health care, we could provide cradle-to-grave health care for everyone."
FACT: Until Last September, Donald Trump Supported Greater Restrictions on Guns and Said Michael Bloomberg, the Leading Gun Control Advocate in America, Could Go Down as "the Greatest" New York Mayor
ABC News: "I support the ban on assault weapons and I also support a slightly longer waiting period to purchase a gun," he said.
The Observer: "Michael Bloomberg has just won a (valuable?) endorsement from Donald Trump. At a charitable golf outing at Briarcliff Manor this morning hosted by Yankee manager Joe Torre, Trump said, 'And it's my really terrific privilege to introduce a man that I think is one of the great mayors and will go down as one of the great mayors, if not the greatest, in New York City – Michael Bloomberg. Come on up Michael.'"
FACT: Like Marco Rubio, Donald Trump Said Gay Marriage is the "Law of the Land"
CNN: "Republican front-runner Donald Trump said Friday that he wished a Kentucky county clerk, Kim Davis, was not jailed for refusing to issue marriage licenses to same-sex couples, but he added that the Supreme Court has ruled and it is 'the law of the land.' 'You have to go with it. The decision's been made, and that is the law of the land,' the real estate mogul said Friday on MSNBC's 'Morning Joe.'"
Florida Sen. Marco Rubio wrote, "While I disagree with this decision, we live in a republic and must abide by the law."
FACT: Donald Trump Has Refused to Denounce Taxpayer Funding for Planned Parenthood and Said "It Does Do Wonderful Things"
From Breitbart:
When pressed on non-abortion services Planned Parenthood allegedly provides, Trump said, "What I would do when the time came, I'd look at the individual things they do, and maybe some of the individual things they do are good. I know a lot of the things are bad. But certainly the abortion aspect of it should not be funded by government, absolutely."
Trump continued, "I would look at the good aspects of [Planned Parenthood], and I would also look, because I'm sure they do some things properly and good and that are good for women, and I would look at that, and I would look at other aspects also. But we have to take care of women."
In other words Trump is open to a status quo many conservatives find unacceptable and immoral; also a typical federal government shell game to skirt around the law. If you give Planned Parenthood money for these so-called "other things," the abortion provider can shift money from those "other things" to abortion.
During the South Carolina Debate:
CRUZ: You supported it when we were battling over defunding Planned Parenthood. You went on...
TRUMP: That's a lot of lies.
CRUZ: You said, "Planned Parenthood does wonderful things and we should not defund it."
TRUMP: It does do wonderful things but not as it relates to abortion.
FACT: Trump Lied About His Opposition to Transferring Federal Lands to the States
At a a rally in February, Trump said:
"He's got an ad, something to do with I want to take away your land and I want to keep it in the federal government...I don't even know what the hell they're talking about."
However, as CBS reported in January
Real estate mogul Donald Trump would not let states take control of federal lands, the Republican presidential candidate said in a recent interview.

"I don't like the idea because I want to keep the lands great, and you don't know what the state is going to do," Trump said during a talk with Field & Stream magazine earlier this week.

The trade publication, sitting down with Trump at Las Vegas' Shooting, Hunting, and Outdoor Trade Show, had asked about the issue of turning over federally controlled lands to individual states — an idea previously floated by rival 2016 contender and Kentucky Sen. Rand Paul and supported by staunch states-rights activists.
QUESTION: There's a lot of discussion about the federal government transferring those lands to states, divesting of that land. Is that something you would support as president?

TRUMP: I don't like the idea because I want to keep the lands. I don't know what the states are going to do with them.
Politifact rated Cruz's statement, "Trump 'wants to keep big government in charge' of federally-owned land," as Mostly True, citing only a small issue with the use of the word "big."
Ted Cruz, Cruz Campaign Press Release - Cruz Campaign: Donald Trump Also Can't Handle the Truth Online by Gerhard Peters and John T. Woolley, The American Presidency Project https://www.presidency.ucsb.edu/node/314984