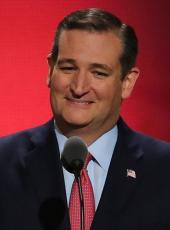 Cruz Campaign Press Release - Congressman Jeff Duncan Endorses Ted Cruz for President
HOUSTON, Texas – Today, Congressman Jeff Duncan of South Carolina endorsed Ted Cruz for President. Duncan is one of the leading conservative voices in the House, advocating for limited government, restoring the rule of law and respecting our Constitutional liberties. He has represented South Carolina's 3rd congressional district since 2011.
"We have the best Republican Presidential field that we've had in a generation. We have a number of candidates who would make an excellent Commander-in-Chief," said Rep. Duncan. "But I'm reminded of a lesson my grandfather always taught me, that it's best to judge a man not by his words but rather by his actions. I haven't been in Washington long, but I have learned that it is a place filled with people who say one thing to get elected and do the opposite once they get there. That is why when deciding who to support, I'm looking for a candidate who has a record that matches their rhetoric and a history of following through on their word. I believe that candidate is Senator Ted Cruz.
"I didn't run for Congress to make friends, I ran to fight to restore the America that we love. Sometimes in these fights I've been in the majority, other times I've been in the minority, and often I'm one of a few. But I've never been alone, and that is because Ted Cruz has been in the middle of nearly all of those fights with me.
"I believe Ted Cruz is the right candidate for the right time in our country's history. A proven leader and a consistent conservative who will fight the Washington cartel and stand up for the American people. Ted doesn't just talk about the Constitution, he's lived it and defended it tirelessly. I believe Ted's record sets him apart on this race and it is why I am proud to support him for President of the United States."
"Jeff has spent every day that he's been in Congress fighting for the liberties of his constituents," said Cruz. "He is a tremendously important voice for freedom and a champion for conservative principles. He has fought tirelessly to repeal Obamacare, to stop Obama's lawlessness and to protect life and marriage. I am thrilled to have his support and look forward to working to bring conservatives together to win the White House in 2016."
Ted Cruz, Cruz Campaign Press Release - Congressman Jeff Duncan Endorses Ted Cruz for President Online by Gerhard Peters and John T. Woolley, The American Presidency Project https://www.presidency.ucsb.edu/node/315229