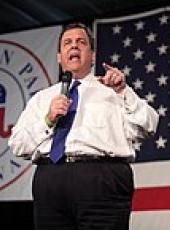 Christie Campaign Press Release - What They're Saying... "Christie Delivered The Strongest Debate Performance Of The Establishment Candidates"
What They're Saying...
"Christie Delivered The Strongest Debate Performance Of The Establishment Candidates"
"Chris Christie Is Cruising"

________________________________________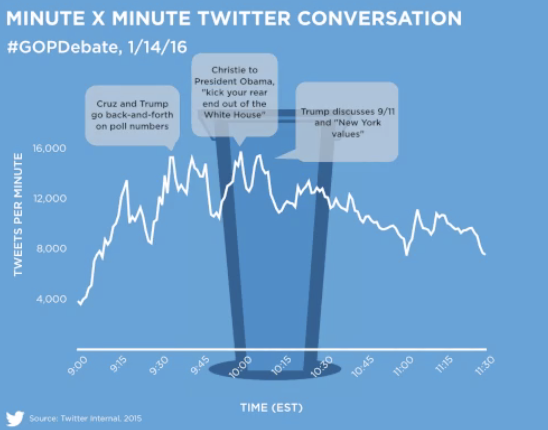 Christie "Made Almost Every Chance At The Mic A Moment Of Strength" The New York Times' Maggie Haberman: "Gov. Chris Christie of New Jersey also had a strong night, particularly at the beginning, when he swung aggressively at Mr. Rubio."
Politico's Glenn Thrush: "Chris Christie is cruising...he was on top of his roughneck game Thursday night. He was a battering ram on defense policy - the most effective of the field in making the case for a more forceful projection of military power."
Bloomberg's Mark Halperin: "Chris Christie B: Through force of personality, made almost every chance at the mic a moment of strength. Continued his practice of addressing the audience at home, rather than the moderators. Selling leadership, leadership, leadership—and selling it well."
Frank Luntz: "They don't want the fighting back and forth between each other and they felt that Chris Christie has the best capability of prosecuting Hillary Clinton in the debate. So watch him. He's gaining, he's a lot of people's second choice now and he's the one that has the greatest potential going forward."
CNN's Jeremy Diamond: "Winners: Chris Christie - Christie delivered the strongest debate performance of the establishment candidates as he touted his record as a governor and let his no-nonsense New Jersey spirit shine. A one-liner against Rubio is sure to get some play...It's notable that Christie's best moments came as he battled Rubio, as the two have been sparring for support in New Hampshire where Christie is on the rise."
The Hill's Niall Stanage: "WINNERS: New Jersey Gov. Chris Christie - Christie has shone in almost all of the debates, his pugnacity helping him to come back from near-death, politically-speaking. He has been on the rise in New Hampshire polls.
"The contours of Christie's debating style are clear by now — he reminds voters of his role as an executive and his previous experience as a federal prosecutor; asserts that he would be the most effective general election opponent against Democratic front-runner Hillary Clinton, and disparages GOP rivals from the Senate as mere talkers, rather than doers."
"All those tactics were on display again on Thursday evening. But Christie also has a fluency in blunt vernacular that can be formidably effective with GOP voters even as it raises liberal hackles."
Fox News' Monica Crowley: "I would add one name to that mix, Chris Christie who I thought had a very good night tonight."
Des Moines Register's Jennifer Jacobs: "Christie was witty and direct."
"Rubio learned fast not to go after Christie, the Iowans said."
Daily Mail's Francesca Chambers: "Chris Christie did well, he came out swinging and performed well. That could help him in New Hampshire."
Fox News' Ron Meyer: "I think overall Christie won on national security because he just comes off in the debates when he's been on the main stage, he just comes off as probably as the most presidential."
"The Republican field whether or not I agree with it wants someone who is tough, wants someone who seems like a commander-in-chief, like they can handle a fastball when it's thrown at them and Christie seems like he anything, take the punches and deliver and I think that's what our voters are looking for."
Fox News' Anna Kooiman: "Governor Christie is capitalizing on the executive experience and it seems like a lot of folks don't want a contender to be coming from inside Washington."
Christie Delivered "Most Discussed Moment" And "Set Himself Apart By Talking Entitlements"
TIME's Katie Reilly: "New Jersey Gov. Chris Christie delivered one of the most popular one-liners during the Republican debate Thursday night when he happily said his party would replace President Obama next year."
Frank Luntz: "There is another moment, also. Megyn you talk about passion, you have to talk about Governor Christie and he hit this group perfectly when talking about his frustration with Barack Obama."
LUNTZ: "Do you think that was too much?"

VOTER 2: "No."

LUNTZ: "You liked him using that language?"

VOTER 3: "I thought he was on point. Yes."

VOTER 4: "Passion."

VOTER 5: "We want someone that is tough, will go in there and knock someone's lights out."
Fox News' Clayton Morris: "It was Chris Christie who came out on top for the most discussed moment for this comment taking on the President, saying Mr. President, we're not against you, we're just against your policies."
CNN's Tal Kopan: "Winners and losers - Chris Christie also may see a small bump in the polls after tonight, as he landed his lines deriding his politician class colleagues and used his moments effectively."
Newt Gingrich: "Very strong Christie answer on crime and Obama' s support for the criminal over the police. It may be Christie's best answer of the night"
Huffington Post's Dave Jamieson: "Chris Christie Barges Into Entitlements Question"
"Chris Christie was the only one who wanted to talk entitlements Thursday."
New Hampshire Union Leader's Grant Bosse: "Christie set himself apart by talking entitlements."
Fox Washington's Tom Fitzgerald: "#Christie with a strong answer on #crime and "Sanctuary Cities". One of his better moments tonight."
Houston Chronicle's Mike Ward: "Twitter consensus: Trump, Cruz, Christie top points. Rubio, Cruz took sparring titles for nite."
RealClearPolitics' Tom Bevan: "Let's be honest: tonight merely confirmed it's a 4 person race between Trump, Cruz, Rubio and Christie."
MSNBC's Benjy Sarlin: "Rubio, Cruz, Trump, Christie felt like they were the only real participants. This campaign is in the war phase, lots to process before IA."
TIME's Michael Scherer: "Order of dominance tonight: 1. Trump, 2. Cruz, 3. Christie, 4. Rubio, 5. Jeb, 6. Kasich, 7. Carson"
St. Louis Post-Dispatch's Chuck Raasch: "Finish line. 1. Rubio. 2. Cruz. 3.Christie..."
Chris Christie, Christie Campaign Press Release - What They're Saying... "Christie Delivered The Strongest Debate Performance Of The Establishment Candidates" Online by Gerhard Peters and John T. Woolley, The American Presidency Project https://www.presidency.ucsb.edu/node/311608