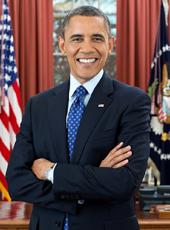 Briefing on the Vice President's Upcoming Travel to Mexico and Honduras by National Security Advisor to the Vice President Tony Blinken and Senior Director For Western Hemisphere Affairs Dan Restrepo
Via Conference Call
4:22 P.M. EST
MS. BARKOFF: Thank you and thanks for everyone for joining the call today. Our hope is to provide you all with a more detailed sense of the Vice President's schedule and goals during his upcoming trip to Mexico and Honduras. Today we have Deputy Assistant to the President and National Security Advisor to the Vice President Tony Blinken, and Special Assistant to the President and Senior Director for Western Hemisphere Affairs Dan Restrepo.
This call will be on the record and our speakers are happy to take questions after they give some opening remarks. I also wanted to let folks know that since Dan is here, he will be able to answer questions in Spanish.
We'd like to keep this call as focused on the Vice President's trip as much as possible and I also wanted to remind folks of one question per reporter.
So with that, I'm just going to go ahead and turn it over to Tony.
MR. BLINKEN: Kendra, thanks very much. Thanks, everyone, for being on the call.
This trip is the latest chapter in the administration's sustained, high-level engagement with our partners in the Americas. The economic security, familial, historic and cultural ties we share with the Americas and particularly with Mexico and Central America, are among the most consequential we have as a country.
I think as many of you know, this will be the Vice President's second trip as Vice President to the region. He made a similar trip in March, 2009, to Chile and Costa Rica, in anticipation of President Obama's participation in the Summit of the Americas in April, 2009, in Trinidad and Tobago. But let me just highlight briefly some of the main purposes of the trip and its two stops, first in Mexico and then in Honduras.
We leave Washington on Sunday night to go to Mexico and we'll be spending all day Monday there. In Mexico, the Vice President will meet with Mexican President Felipe Calderón. They will review the full range of economic, security, regional and global issues that we work on with Mexico each and every day. And they'll do that in the spirit of equal partnership, mutual respect and shared responsibility.
The ongoing challenge posed by the drug cartels and transnational criminal organizations is one critical shared responsibility. We strongly support Mexico's efforts in dealing with this challenge, and the United States and Mexico are collaborating as never before.
But it's also important to keep focus on the central role our economic relationship plays in the prosperity of both countries: One million legal border crossings and $1 billion in trade every single day. So the two leaders will discuss our agenda to carry this economic relationship forward to the benefit of people in both countries.
I've got to say the President and Vice President have tremendous respect for President Calderón and for his work as President of Mexico. And as you know, beyond the strong relationship between the President and the Vice President, we maintain regular dialogue at all levels with the government of Mexico.
While we're in Mexico, the Vice President will also sit down with each of Mexico's three major party presidential candidates -- in alphabetical order, I might add -- to reaffirm the United States' commitment to respecting Mexico's democratic process in a totally impartial manner. He looks very much forward to hearing from each of the candidates their views on the issues most important in Mexico and to Mexicans, and to the future of the bilateral relationship.
He'll underscore to each that the United States will continuing working with President Calderón and his administration until the final day that they're in office, and that we look very much forward to working with whomever the Mexican people elect as their next President.
That carries us through Monday. On Tuesday, in the morning, we go to Honduras, where the Vice President will first meet with President Lobo. The meeting there provides an opportunity to reaffirm the United States' strong support for the tremendous leadership President Lobo has displayed in advancing national reconciliation and democratic and constitutional order.
Following the meeting with President Lobo there will be a working lunch with leaders from across Central America, including the Presidents of Honduras, Guatemala, El Salvador, Costa Rica, and Panama. And at that lunch, the Vice President will have an opportunity to discuss issues of principal concern to these leaders and to their people, reaffirm the U.S. commitment to working in partnership with the countries and people of Central America, and look ahead to President Obama's participation in the upcoming Summit of the Americas.
I know the Vice President is going to want to talk about the important contributions Central Americans make to the United States every single day, and I expect there will be a focus on citizen security. As you all know, crime and violence poses a profound challenge in the region. Its leaders are taking ownership of the problem, passing critical legislation, devoting more resources to security, and strengthening regional collaboration. The United States is committed to supporting these efforts, and we will discuss ideas for strengthening our partnership with one clear goal -- improving people's lives.
With that, let me end our comments and turn it over to all of you for questions for me and for Dan Restrepo, who is here with me. Thanks very much.
Q I just wanted to know if the topic of femicide will be discussed at all during his time in Mexico or Honduras.
MR. BLINKEN: I'm sorry, could you repeat that? We had trouble hearing you. What was the --
Q If the topic of femicide will be at all discussed during his time in Mexico or, more importantly, Honduras.
MR. RESTREPO: This is Dan Restrepo. I think the kind of full range of issues in terms of crime and violence in the region will be part of the agenda on both stops -- in all of the Vice President's meetings with President Calderón, presumably with the candidates, and with President Lobo and the Presidents of Central America.
So we envision discussing, again, the kind of full range of how we can work in partnership more effectively to make all folks safer in their daily lives, as they go about their daily business, and how the United States can be a responsible and effective partner in advancing those undertakings.
Q Does that include that topic, though?
MS. BARKOFF: I'm sorry, if folks could identify what news outlets they're from as well, and we'll move on to the next question.
Q So just to confirm, the meeting in Honduras, can you confirm the date and time again of that meeting? And the Central American Presidents -- Costa Rica, El Salvador, Panama, is it Guatemala there as well? And at that meeting, I mean, the issues been raised of a change in drug policy by the Guatemalan President. Is that something on the agenda at all -- questioning of the current strategy of prohibition and of attacking drug producers at all levels in Central America and Mexico, is that going to be on the agenda at all, questioning that policy?
MR. BLINKEN: Just quickly, on the logistics, that meeting is on Tuesday, this coming Tuesday. And the President of Guatemala will be there. Dan, do you want to add to that?
MR. RESTREPO: And again, as Tony described at the top, we fully anticipate having a robust conversation about citizen security in all its aspects in Central America, and the partnership of the United States with the countries of Central America.
The Obama administration has been quite clear in our opposition to decriminalization or legalization of illicit drugs. At the same time, we've also been very open -- the President has said it on numerous occasions, in meetings with leaders and publicly -- of our willingness, our interest, in engaging in a robust dialogue with our partners to determine how we can be most effective in confronting the transnational criminal organizations, and, as in the case in Central America, the gangs that are adversely affecting people's daily lives and daily routines.
So this meeting, this trip is part of that ongoing dialogue. And we fully anticipate that the leaders of Central America, as they have done on other occasions, will raise a full spectrum of issues with regard to citizen security and their views on how we can all move forward together more effectively.
Q Thank you for doing the call. Mr. Blinken, if you can elaborate a little bit more about why (inaudible) -- the presidential candidates.
MR. BLINKEN: I'm not sure that I -- I apologize, I'm not sure that I heard your question clearly. But if it regards the meetings with the presidential candidates in Mexico, which is what I understood, the purpose is really twofold. It's to hear from them their vision for the relationship with the United States, but also and particularly, their vision for how they would lead the country and the concerns that they see the Mexican people having. And it's also to reaffirm to them the commitment of the United States to work closely with whomever Mexico elects in the presidential contest.
Q My question is about the meeting that we saw last year in June, in Guatemala City, where the focus was security. At the time, lots of promises were made about improving the situation, and I was just wondering if you can tell us, since then, in the 9 months since then, what do you think has been the most important achievements, and have things gotten better or have they gotten worse in Central America.
MR. RESTREPO: Dan Restrepo again. The meeting in Guatemala that you referred to, the "Group of Friends" meeting with the Central American Integration System, or SICA, to unveil a citizen security strategy pulled together by the countries of Central America was a very important forward. The seven countries of SICA came together to determine the path forward to deal with a set of challenges that transcend any national boundaries in the region was, again, an important step, and one that -- the United States played and continues to play an important role in rallying international support to the implementation of that security strategy.
The Central American countries in the past few weeks have identified eight priority projects from the SICA strategy that will be -- implementation would start here probably in the month of April. We have continued to shape our assistance through the Central America Regional Security Initiative -- CARSI -- to support the goals and objectives of the strategy of the Central Americans themselves.
We've also continued to work, for example, with our partners from Colombia, who have become a very significant exporter of security to Central America -- work to ensure, for example, in the last few weeks, the head of the National Police of Colombia traveled to Guatemala as part of the new Guatemalan government's effort to revamp the national security strategy in that country to ensure that it is facing what we all recognize to be a growing challenge in the region. Levels of crime and violence, as you know, continue to rise in most countries. Guatemala --the levels of violence actually in the last year seemed to have begun to decline.
So it's a case-by-case, country-by-country situation in terms of improvements or added challenges. But this is an ongoing process. We also have, as you're aware, out of the Joint Interagency Task Force -- which is an interagency U.S. government law enforcement run out of Key West, an operation underway at the moment called Operation Martillo, to push traffickers away from the coastal waters of Central America. That, too, is in support of the Citizen Security strategy that the Central Americans laid out back in June at the Guatemala conference.
So each and every day, we are working in ways to bring new partners to the table and to make sure we are bringing U.S. government resources -- both foreign assistance resources, but other aspects of the U.S. government to support the efforts of our Central American partners to make the daily lives of the people -- to make folks more secure in their daily lives in Central America.
Q Good afternoon. In the last years, we have seen an amazing level of cooperation -- military cooperation between the United States and Mexico. We're seeing the U.S. providing a lot of security and intelligence information to the Mexican military forces. And I would like if Vice President Biden is going to talk also about security -- if somebody from the Security Cabinet is traveling with him, and if he is going to meet with the Secretary of Defense of Mexico or some other military authorities.
MR. RESTREPO: This is Dan Restrepo. I think the right way to characterize our cooperation with Mexico over the last three years, certainly during the Obama administration, has been a whole-of-government to whole-of-government support for security efforts in Mexico; that all aspects of the U.S. government -- through the State Department, through the U.S. Agency for International Development, our law enforcement community and, very much in a supporting role, our colleagues in the Department of Defense, have been supporting the effort of Mexico, be it the federal police -- the SSP, be it in their law enforcement capacity, the forces from SEDENA or SEMAR in Mexico.
So this has been very much in a supporting role. Again, it's very important to remember that enforcement activities in Mexico are undertaken by Mexico, not by the United States. Our role is to support their efforts, to share information, to help train, through the Merida Initiative, to provide state-of-the-art equipment and mobility -- all things that allow the Mexicans and Mexican security forces to confront transnational criminal organizations that have created the violence and crime in Mexico that we have seen over the course of the last several years.
The Vice President, in terms of his meeting with the government of Mexico, will meet with President Calderón. As to who will accompany President Calderón during that meeting, I would direct you to the government of Mexico for who will be with President Calderón in that meeting.
Q Thank you. A few weeks ago, Senator McCain suggested that at least one of Mexico's presidential candidates would negotiate with the drug cartels in Mexico. In that regard, is Vice President Biden focusing on any particular candidates?
MR. RESTREPO: I'm not going to comment upon Senator McCain's comments. I would direct you to Senator McCain for further comment there. As Tony has made clear, by sitting down with the three presidential -- the major party presidential candidates of Mexico to hear their views of the issues facing Mexico today and of the future of the U.S.-Mexico relationship, which, again, is one of our most important relationships in the world, the Vice President wants to send a very clear message that this administration is prepared to work with the next democratically elected leader of Mexico. And as you know, that election will take place on July 1st, and a new Mexican government will take office on December 1st.
So that is very much the express purpose of sitting down and having this opportunity next Monday to meet with the three major party candidates in Mexico.
Q (For Voice of America.) Hello, good afternoon. Thank you for taking my call. Mr. Restrepo, can you tell us in Spanish the main purpose of the Vice President's trip to Mexico and Honduras?
MR. RESTREPO: (Answers in Spanish.)
For the rest of the folks, you all heard the question, and the answer was the same one you've been hearing from me and from Tony in English in terms of what the major goals and objectives are on each of the stops.
Q Thank you very much. What is the main worry for the U.S. regarding security in Mexico, regarding the strength of drug cartels? What's the main worry with regards President Calderón? And finally, if you are going to discuss any mechanism to stop the flow of illicit money from the U.S. to Mexico.
MR. RESTREPO: This is Dan again. As has been the case from the onset of the Obama administration, the negative impact that transnational criminal organizations have on communities on both sides of our borders is our primary concern. And how we can work more effectively in partnership with Mexico to confront and dismantle these organizations so that they pose less of a challenge in the daily lives of Americans and Mexicans has been and remains our primary objective in working these issues with the government of Mexico.
Part of that and part of fulfilling the shared responsibility of the United States in this is more effectively confronting the illicit finances that flow from the United States back to these transnational criminal organizations. We have and we'll continue to dedicate more resources to going after those illicit flows, to take away as best as possible the money that is fueling the crime and violence that is affecting, again, folks in Central America, in Mexico, and in communities in the United States.
MS. BARKOFF: Thank you all.
END 4:47 P.M. EST
Barack Obama, Briefing on the Vice President's Upcoming Travel to Mexico and Honduras by National Security Advisor to the Vice President Tony Blinken and Senior Director For Western Hemisphere Affairs Dan Restrepo Online by Gerhard Peters and John T. Woolley, The American Presidency Project https://www.presidency.ucsb.edu/node/299826