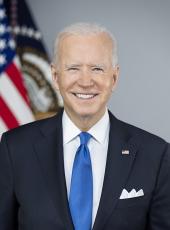 Biden Campaign Press Release - Statement by Senator Bill Nelson on Today's Launch of the Perseverance Mars Rover and Ingenuity Helicopter
In response to the successful launch of NASA's Perseverance Mars Rover and Ingenuity Helicopter, former Senator Bill Nelson released the following statement:
"We are amid difficult times, as COVID-19 continues to grip Florida and the world, but as Alex Mather of Braddock Secondary School in Burke Virginia wrote to NASA in his winning essay which penned the name of the Mars 2020 Rover: "We are a species of explorers, and we will meet many setbacks on the way to Mars. However, we can persevere. We, not as a nation but as humans, will not give up." Alex is right and echoes Joe Biden, as America faces the unprecedented threat of COVID-19. Just like our space program, the American people will rise to the occasion to get big things done. The launch of Perseverance is just one example of just that.
"The Perseverance Rover and Ingenuity Helicopter, born in the Obama-Biden Administration and led by NASA Administrator and former astronaut Charles Bolden, embody the can-do American spirit that we will persevere. This launch is just one step on the path to investigate whether there was once life on ancient Mars, and the quest to return samples of the Red Planet back to Earth for detailed study. As President, Joe Biden will ensure that the United States leads the world in space exploration and uses space technology to develop solutions to our problems here at home. Only by investments in science and technology programs, like NASA, can we ensure that we have the knowledge needed to address the issues as diverse as health care, climate change, and revitalizing the economy. With Joe Biden in the White House, we will have a tried, tested, and true ally for space exploration, jobs, and the American people."
Joseph R. Biden, Biden Campaign Press Release - Statement by Senator Bill Nelson on Today's Launch of the Perseverance Mars Rover and Ingenuity Helicopter Online by Gerhard Peters and John T. Woolley, The American Presidency Project https://www.presidency.ucsb.edu/node/345142