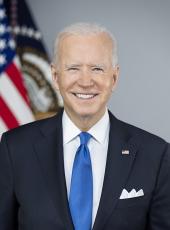 Biden Campaign Press Release - ICYMI: Young Americans for Biden, Student Debt Crisis, and Rise Host Student Loan Voter Town Hall and Phone Bank with Andrew Yang
Young Americans for Biden, Student Debt Crisis, and Rise hosted a Student Loan Voter Townhall and Phone Bank on Wednesday, October 21. The event featured an appearance by Andrew Yang, and panelists Natalia Abrams, executive director of Student Debt Crisis, and Max Lubin, CEO of Rise. Andrew Yang kicked off the event, describing his own experience with student loan debt, and how the Biden-Harris agenda will expand access to education and provide relief from student debt.
During the town hall panelists launched the #StudentLoanVoter campaign, an effort to organize the tens of millions of Americans impacted by student debt and the rising cost of college, provide free new student debt resources, and help people vote. Volunteers made calls to voters, encouraging them to turn out and vote for Joe Biden and Kamala Harris.
See below for highlights from the event.

Andrew Yang spoke to volunteers via zoom
"Borrowers need options now, before we change the laws. We're going to elect Joe Biden and we're going to elect Kamala Harris. And we're going to change the laws, and cancel some student debt. But until then we wanted to bring you a quick student loan clinic," said Natalia Abrams, executive director of Student Debt Crisis.
"Just like me, when young people today are faced with these tuition payments, they and their families felt like they had no choice but to sign up for these loans, and then hope for the best. Unfortunately the best has not arrived for far too many Americans," said Andrew Yang. "Where so many people are having their aspirations crushed by student loan debt, and we have to do better by our people. We happily have candidates who want to help us do better in Joe Biden and Kamala Harris. And they have extensive plans as to how we can improve this landscape for our people. They want to get the cost of education down –very reasonable. They want to have pell grants double. Pell grants have been an incredible difference maker for many people accessing higher education. They want to forgive student loan debt for people who pursue public service. They want to make your loans essentially cost free if you make below $25,000 a year. So there are many things that can be done to improve the situations of people who are getting crushed by student loans right now, and future students and past students."
"A few weeks ago we teamed up with Student Debt Crisis to issue our first ever endorsement to Joe Biden and Kamala Harris for President, because they're the only candidates in this race who have a plan to make college free, and erase massive amounts of student loan debt," said Max Lubin, CEO of Rise. "And we have to do both. If we don't tackle the cost of college and we just address student loan debt, we're just going to be making more debt. And if we only make college free, but we don't address the burden of student loans, we're going to be leaving so many Americans who have worked hard in school, who have done everything right and are still left out in the dust by this terrible system."
Joseph R. Biden, Biden Campaign Press Release - ICYMI: Young Americans for Biden, Student Debt Crisis, and Rise Host Student Loan Voter Town Hall and Phone Bank with Andrew Yang Online by Gerhard Peters and John T. Woolley, The American Presidency Project https://www.presidency.ucsb.edu/node/347173