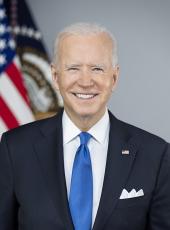 Biden Campaign Press Release - ICYMI: Young Americans and Progressives for Biden Phone Bank Day of Action with David Hogg, Congressman Hakeem Jeffries, and Adiel Pollydore
Young Americans and Progressives for Biden hosted a National Phone Bank Day of Action Event on Saturday, October 24. The event was focused on mobilizing voters in swing states, and featured appearances from March for Our Lives co-founder David Hogg, Congressional Democratic Caucus Chairman and Progressive Caucus Member Hakeem Jeffies, and Student Action program director Adiel Pollydore. During the event volunteers heard from guest speakers and called voters in Arizona.
Featured guests spoke about the importance of this election, and thanked volunteers for supporting the Biden-Harris campaign.
See below for highlights from the event.

Adiel Pollydore, David Hogg, and Rep. Hakeem Jeffries spoke to volunteers via Zoom
"We must continue to fight on. And similar to how we stood up after Parkland, and so many other young, and slightly less young, people have stood up against gun violence in the wake of horrible tragedy," said David Hogg, March for Our Lives co-founder. "The country has faced a horrific tragedy with the instance of COVID-19, and a life changing and completely altering event for so many of us. With over 200,000 Americans dying. It is on all of us as Americans, to stand up together and unite to elect Joe Biden as the next President of the United States. So that we can actually have a future that prioritizes justice and not the corporate interests. So that everyone is able to get a good union job, that actually helps support their family. And isn't just through exploiting those people to begin with. And make sure that we have sensible climate policy and gun policy that protects our young people and our futures."
"The stakes couldn't be any higher, in terms of the two roads that we can travel down in this election," said Rep. Hakeem Jeffries, Congressional Democratic Caucus Chairman and Progressive Caucus Member. "Joe Biden wants to move the country forward, Donald Trump is trying to turn back the clock. Joe Biden is working to bring us together, Donald Trump is tearing us apart. Joe Biden is fighting for the people, Donald Trump fights for the privileged few. Joe Biden believes in the public interest, Donald Trump is all about his own personal interest. Joe Biden is fighting for young people, middle class folks, those who aspire to be part of the middle class, working families, senior citizens, college students, the poor, the sick, the afflicted, the least, the lost, and the left behind. Donald Trump fights for the wealthy, the well off, and the well connected. "
"We know that this election is one of the most important of our young lives," said Adiel Pollydore, Student Action program director. "And so it's important that we pull out all of the stops to ensure that we have a Biden-Harris victory. I'm also coming to this call as one of the nearly 45 million Americans with Student Debt. and i know that this pandemic and economic recession have increased the weight of the student debt crisis, and also the weight of the rising cost of college. There's a perfect storm that's brewing with these things and it's revealed more starkly than ever the need for economic relief for working people. Relief that I know that Vice President Biden and Senator Harris actually support."
Joseph R. Biden, Biden Campaign Press Release - ICYMI: Young Americans and Progressives for Biden Phone Bank Day of Action with David Hogg, Congressman Hakeem Jeffries, and Adiel Pollydore Online by Gerhard Peters and John T. Woolley, The American Presidency Project https://www.presidency.ucsb.edu/node/347168