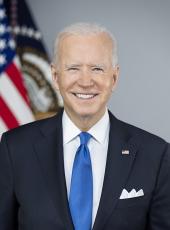 Biden Campaign Press Release - ICYMI: Maya Harris, Mark Cuban, Daniel Lubetzky, and Rufus Gifford Discuss Small Businesses, Entrepreneurship, and the Need for a Biden-Harris Administration
Yesterday Biden for President hosted a conversation on the future of small business and entrepreneurship with Maya Harris, Shark Tank star Mark Cuban, Executive Chairman of KIND Snacks Daniel Lubetzky, Biden for President Deputy Campaign Manager Rufus Gifford and National Business Advisor Rhett Buttle.
See below for highlights from the event:
"As an entrepreneur, knowing that the ACA is there, knowing that you can sign up and have a plan available to you is just really comforting for a start-up," said Mark Cuban, Shark Tank star. "If that is gone, you're going to see a decline in the number of start-ups. It's just a reality. Too many people don't leave their jobs to start the company of their dreams because they don't want to leave their healthcare."

"One of the things that makes the United States so special is that we are there for each other. We are able to listen to each other. We are able to respect each other in spite of our differences. It's time for us to move beyond the polarization. Beyond the division," said Daniel Lubetzky, Executive Chairman of KIND Snacks. "I'm excited that Joe Biden has shown his ability to reach across the aisle and work together to represent all of us as human beings. We're all Americans. We're all in this together."
"We all have to make every single day count so we're glad that you all are with us," said Maya Harris. "I have the great privilege of speaking with two incredibly successful entrepreneurs who I know will have some very interesting insights to share as we look to the future - how we are going to rebuild the economy and how we are going to become stronger and even better than we were before."
"One of the reasons I'm so proud to be part of this team is we have had an unparalleled commitment to small business owners and entrepreneurs. We know you are the backbones of our communities. You're the people who innovate and create jobs in this country. You're such an important part of the fabric of what we do," said Rhett Buttle, Biden for President National Business Advisor. "In just a few days we can all cast our ballot for Vice President Biden and Senator Harris to give small business owners and entrepreneurs the support they need to build our country back better."
"We are in a place where by the end of the day we will see 75 million Americans have voted," said Rufus Gifford, Biden for President Deputy Campaign Manager. "This is enthusiasm. This is something for us to be excited about. But ultimately we still have a long way to go. We still have some fights to fight. We still need to make sure our voters turn out. And you can help us do that."
Joseph R. Biden, Biden Campaign Press Release - ICYMI: Maya Harris, Mark Cuban, Daniel Lubetzky, and Rufus Gifford Discuss Small Businesses, Entrepreneurship, and the Need for a Biden-Harris Administration Online by Gerhard Peters and John T. Woolley, The American Presidency Project https://www.presidency.ucsb.edu/node/347133