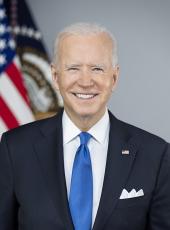 Biden Campaign Press Release - ICYMI: Hmong Americans for Biden Host Midwest Rally for Biden-Harris with Minnesota DFL and the Democratic Party of Wisconsin
Last weekend the Minnesota DFL, the Democratic Party of Wisconsin, and Hmong Americans for Biden hosted a Midwest Rally for Biden-Harris featuring Hmong elected officials from Minnesota, Wisconsin and California. The event was moderated by former Minnesota State Senator Mee Moua and featured a discussion with Hmong leaders about pressing issues facing the Hmong community, like access to healthcare and a quality education as well as support for workers and small businesses.
The discussion featured MN State Senator Foung Hawj, MN State Representative Kaohly Her, MN State Representative Tou Xiong, Portage County Board of Supervisor Chai Moua, Brooklyn Park City Council Member Susan Kaying Pha, Oakland City Council Member Sheng Thao, Appleton City Council Alderperson Maiyoua Thao, Eau Claire City Council Member Mai Xiong, La Crosse School Board Member Pelli Lee, Stevens Point School Board Member Ann Vang, and St. Paul Public School Board Member Jim Vue.
See below for event highlights:
MN State Senator Foung Hawj: "Hmong Americans Vote was the theme of this important call today with Hmong American elected officials and supporters. We will vote to restore compassion, truth, and effectiveness to the presidency with our support of Vice President Joe Biden and Senator Kamala Harris. We will vote to bring forth a more effective strategy to fight this pandemic and build back our economy better. While on this panel I see how far we, as a people, have come. Please make a plan to vote early and vote for Biden/Harris and all Democratic candidates! Thank you."
"Qhov tseem ceeb nub nuav peb tau thaam yog peb Cov Nyob Hauv Rooj nqua hu Pejxeem Hmong-American tawm tuaj pov ntawv xaiv tsaa. Zag nuav, peb yuav pov ntawv xaiv tsaa rua txuj kev HLUB TSHAUS, txuj kev TSEEB, hab txuj kev TIJ LIM ntawm JOE BIDEN hab KAMALA HARRIS. Peb yuav xaiv rua TXUJ HAU KEV kws yuav tawm tsaam tau tug kaab mob luj nauv hab txhim khu laag luam kuam zoo tshaaj qub. Tsi taag le ntawm, ntawm peb lub rooj sib thaam nub nuav, kuv pum tas peb haiv neeg lug dleb npaum le caag lawm. Thov npaaj moog pov ntawv rua Biden/Harris hab txhua tug Democrats, mej yim moog ntxuv ua ntej yim zoo. Ua tsaug."
MN State Representative Kaohly Her: "For far too long the Hmong vote has been overlooked and undervalued. We know now that we can be the deciding factor for whether Minnesota and Wisconsin are blue this fall. When united with our AAPI brothers and sisters, our vote will be the decisive voice that puts Joe Biden and Kamala Harris into the highest office in our country. Biden/Harris will unite all Americans and help us heal from the last four years of divisiveness, mistrust, and mistreatment."
Portage County Board Supervisor Chai Moua: "As local elected officials, we understand how important it is to have a president that will respect and listen to the people. It is an honor to stand along with my other Hmong Elected Family to endorse Biden Harris as our next president and Vice President of the United States."
Eau Claire City Council Member Mai Xiong: "It's extremely important that we stay united, especially during a time when our country is facing its hardest time in centuries battling a pandemic and trying to stay afloat during an Economic recession. While it's scary, we have to remember that our people have to come first in order to have a thriving economy. That's what today is about. It's about the everyday people, and giving the rights and encouragement to the people that moves our economy in the right direction. As an elected official, it's a duty and responsibility for me to empower and elevate the voices that need to be heard most."
Joseph R. Biden, Biden Campaign Press Release - ICYMI: Hmong Americans for Biden Host Midwest Rally for Biden-Harris with Minnesota DFL and the Democratic Party of Wisconsin Online by Gerhard Peters and John T. Woolley, The American Presidency Project https://www.presidency.ucsb.edu/node/347112