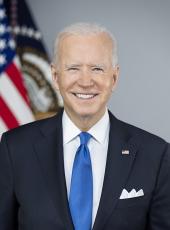 Biden Campaign Press Release - ICYMI: George Lopez, Al Madrigal and Biden for President's Cristóbal Alex Host 'Luchadores' con Biden to Mobilize Latinos
On Tuesday, George Lopez, Al Madrigal and Latino leaders from across the country kicked off 'Luchadores' con Biden. Luchadores translates to 'fighters' in English and featured a virtual roundtable discussion on Joe Biden's plan for Latinos, issues facing Latino communities and Latino men in particular. The talk was moderated by Senior Advisor Cristóbal Alex and broadcasted on El Rey Network's digital platforms.
Luchadores con Biden is a part of a nationwide mobilization of Latino voters.
El Rey Network: The Luchadores Event with George Lopez, Al Madrigal, and Cristóbal Alex
[10/14/20]
"We've been under constant attack from this president and there's another threat our community's been facing that's been dire—it's COVID," said Cristóbal Alex. "We're three times more likely to get infected and die from it."

"This last term has not been good. We've been targeted as an enemy, as people who don't belong here, as people who have never belonged here, as people who only take and don't give and I'm done with that. That's not who we are. We are a part of this country. We've always been. We've fought in every war and if you are willing to die for this country then you should be able to live in this country," said George Lopez.

"Donald Trump talks such a big game and tries to be a tough guy," said Alex Madrigal. "A tough guy would put on a mask and set a good example for the country."

"This whole Administration has been so unprepared, even though we had a plan, under Obama we were preparing for this, and he [Trump] got rid of it," said Doctor Juan Acosta. "Hopefully, with Biden and Harris coming along, and taking Obama Care and making it more available, improving it, and giving it to more people, and making sure that the people that are most affected by [COVID] have the ability to get that care. I know Biden and Harris will provide healthcare to everyone who is affected," he added.

"They turned a public health crisis into a national security issue. There was no planning. It's completely inept from leadership. I've seen this first hand. I've worked for previous administrations and this is the worst," said Paul Cruz.
Joseph R. Biden, Biden Campaign Press Release - ICYMI: George Lopez, Al Madrigal and Biden for President's Cristóbal Alex Host 'Luchadores' con Biden to Mobilize Latinos Online by Gerhard Peters and John T. Woolley, The American Presidency Project https://www.presidency.ucsb.edu/node/347106