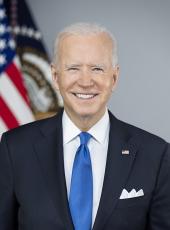 Biden Campaign Press Release - ICYMI: Biden for President Announces Key Staff Hires in Texas
Today, Biden for President announced key staff hires in Texas, including alumni of Joe Biden's successful primary campaign in Texas, the Texas Democratic Party, and some of the Lone Star State's most competitive Congressional and Gubernatorial elections.
Rebecca Acuña, Texas State Director
A veteran of Texas politics, Rebecca Acuña's career includes high-profile roles in government, campaigns, the private sector, and NGOs. A go-to talent for Democrats, Rebecca maintains a deep understanding of Lone Star politics from the Texas Capitol to Capitol Hill. She acquired a rare combination of state and federal government experience having served as a Chief of Staff and Communications Director for three Members of the Texas House of Representatives and as Communications Director for a Texas Member of Congress. Rebecca has also served as Communications Director for the Texas Democratic Party, for a top red-to-blue congressional race, and as Press Secretary for a Texas gubernatorial campaign. An immigrant from Mexico raised in Laredo, Texas, Rebecca is living the American Dream. She is a proud graduate of the University of Texas at Austin and is actively involved in civic affairs.
Jennifer Longoria, Deputy State Director
Jennifer Longoria is a Rio Grande Valley native of Edinburg, Texas, and has over a decade of experience organizing national, statewide, and city-wide races. Now based in San Antonio,
Texas, she specializes in field and data management. Prior to her work with Texas Tool Belt, Longoria served as the Texas Director for the Warren for President Campaign. Jenn has trained volunteers and staff from organizations across the state including Texas Freedom Network, New Leaders Council, The Texas Democratic Party, The Houston Justice Coalition, NARAL, and Afiya. She currently hi serves on the Battleground Texas Advisory Board and as President of The Bexar County Democratic Women.
Tariq Thowfeek, Communications Director
Tariq has over eight years of experience working on political campaigns, nonprofits, and, most recently, Facebook's Risk and Response team. He was the former communications director for the Texas Democratic Party during the 2016 and 2018 election cycle. Tariq grew up in Katy, graduated from Baylor University, and currently lives in Austin.
Mike Collier, Senior Advisor
Mike Collier was a Senior Partner at PricewaterhouseCoopers before leaving to join the Texas Democratic Party in 2013 and putting substantially all of his efforts into turning Texas blue. In 2014 he was the Democratic nominee for Texas Comptroller, building a statewide reputation for advancing policies that are compassionate, just, fiscally responsible and fair. He was the 2018 Democratic nominee for Texas Lt Governor making Texas history by coming within five percentage points of the Republican incumbent in what the Economist Magazine characterized as a surprisingly fierce challenge. In his professional life, Mike is a merger and acquisition consultant and a Managing Director at Duff & Phelps, a global financial advisory firm. Mike holds an MBA from The University of Texas at Austin and is a Texas Certified Public Accountant.
Jane Hamilton, Strategic Advisor
Jane Hamilton is a veteran political strategist based in Texas. Ms. Hamilton is recognized as one of the best political operatives in Texas, credited with impressive electoral wins for over a decade. These victories include prominent federal, state and local wins including the 2006 Dallas County "Democratic Sweep," in which Democrats won every judicial and countywide election; the 2008 base turnout program in Tarrant County that helped elect former State Senator Wendy Davis and current Democratic Caucus Chair Chris Turner; the 2010 election of Dallas County Judge Clay Jenkins; 2011 cycle City of Houston non-partisan races; the election of Congressman Marc Veasey in a hotly contested 2012 Democratic Primary contest; and Joe Biden's decisive Super Tuesday win in the 2020 Texas Democratic Presidential Primary when Hamilton served as the Biden Campaign's Statewide Director.
Shekira Dennis, Director of Coalitions
Shekira Dennis is a native Houstonian and alum of the Texas Southern University Barbara-Jordan Mickey-Leland School of Public Affairs. She has over ten years of experience in leading local and statewide political and issue-based campaigns. She is the Managing Consultant of Next Wave Strategies, a Houston based political outreach and public engagement firm. She has extensive experience working on the grassroots level as a community organizer and social justice advocate for marginalized communities. She previously served as chair of the Houston Black Democrats and is an alum of the Women's Campaign School at Yale and the White House Internship Program where she served in the Office of Presidential Personnel in the Obama Administration.
The Texas Tribune: Joe Biden's campaign names first Texas hires for general election
[By Patrick Svitek, 8/3/2020]
Joe Biden's campaign is naming its first hires for the general election in Texas, where polls continue to show a close contest between the presumptive Democratic nominee and President Donald Trump.
Biden's state director will be Rebecca Acuña, a veteran of the Texas Capitol and Democratic campaigns in the state. The deputy state director will be Jennifer Longoria, who led Elizabeth Warren's campaign in Texas during the primary. Biden's communications director in the state will be Tariq Thowfeek, a former Texas Democratic Party spokesman who has since worked for Facebook.
The team also includes two advisers who were involved early with Biden's campaign in Texas during the primary. Mike Collier, the 2018 nominee for lieutenant governor, will serve as senior adviser, while Jane Hamilton, Biden's Texas state director during the primary, has been named strategic adviser.
The initial round of hires is rounded out by Houston political consultant Shekira Dennis, who will be director of coalitions.
The hires mark another sign of Biden's commitment to Texas as the state increasingly looks like a November battleground. Trump carried the state by 9 percentage points in 2016, which was the smallest margin for a GOP nominee in Texas since 1996. All recent polls indicate the race will be much closer this time, and the Biden campaign has already made some moves to show its interest in the state, including airing its first general-election TV ads in Texas last month.
Trump's campaign has been dismissive of the idea that Texas is competitive this fall, casting doubt on whether Biden will seriously invest in the massive state and calling him ideologically out of step with Texans. During a trip to Midland on Wednesday, Trump predicted Biden would not "do too well Texas," a sentiment he reiterated Sunday on Twitter.
Acuña brings wide experience with Democratic politics in Texas. She has worked for three members of the Texas House, as well as former U.S. Rep. Pete Gallego, D-Alpine, both in his office and on his campaign. In politics, she has also worked for the Texas Democratic Party and was the press secretary for Wendy Davis' 2014 gubernatorial campaign. Acuña most recently was director of government affairs for PepsiCo.
"Rebecca Acuña and I have worked together to pass instrumental legislation to help our community, so I am thrilled that my friend will lead the Biden Texas campaign in a time when we are fighting for emergency resources that our families need and what all Texans deserve," said state Rep. Victoria Neave of Dallas, for whom Acuña was chief of staff.
In addition to announcing the Texas hires Monday, Biden's campaign is launching digital ads to mark the one-year anniversary of the El Paso shooting. The spots, which are running in El Paso and elsewhere, highlight remarks that Biden gave shortly after the shooting that tied Trump's rhetoric on illegal immigration to the gunman's manifesto that had railed against a "Hispanic invasion of Texas."
The ads, which are running with both English and Spanish captions, are part of a national seven-figure investment by the campaign in Latino paid media.
The Dallas Morning News: Joe Biden staffs up in Texas, assembling team in emerging battleground with three months to go
[By Todd Gillman, 8/3/2020]
With Texas increasingly up for grabs, Democrat Joe Biden announced top campaign staff for the state on Monday — giving the newly assembled team just three months to build an operation aimed at ending a GOP winning streak that dates back 40 years.
For state director, the former vice president has hired Rebecca Acuña, a veteran Texas Democratic operative who served as press secretary for Wendy Davis' 2014 gubernatorial bid.
Acuña became a U.S. citizen only two years ago and has yet to vote in a presidential election, though she did vote in the March primary. She has said she was among the roughly 100,000 U.S. citizens whose name appeared on a botched voter purge list the Texas Secretary of State issued last year.
For the last three years she has worked as director of government relations for Plano-based PepsiCo.
Acuña is bilingual and steeped in the state's Latino politics, a key asset if Democrats make a serious push in Texas, where Biden, with hardly any effort or expense, has pulled even with President Donald Trump in a flurry of recent polls.
Also Monday, the Biden campaign began airing digital ads pegged to the anniversary of the massacre at an El Paso Walmart that left 23 people dead. It was the worst rampage targeting Latinos in modern U.S. history. In English, and another version with Spanish subtitles, Biden puts some of the blame on Trump, demanding, "How far is it from Trump saying this is an invasion, to the shooter in El Paso declaring this attack is a response to the Hispanic invasion of Texas?"
A Dallas Morning News/University of Texas at Tyler poll released July 12 showed Biden leading by 5 percentage points.
That's a dramatic turnaround from four years ago, when polls showed Trump ahead of Democrat Hillary Clinton by as much as 11 points in Texas. He ended up winning by 9, the worst showing for a GOP nominee in Texas since Gerald Ford lost the state in 1976.
Biden's deputy state director will be Jennifer Longoria, a San Antonio-based operative who served as Texas director for Sen. Elizabeth Warren's presidential campaign.
Warren ran a distant fourth in the March primary. The hire suggests an effort to consolidate progressive support as Biden cobbles together something no Democratic presidential nominee has done since Jimmy Carter beat Ford: a winning coalition in Texas.
The team also includes Mike Collier, who came within 5 points of ousting Lt. Gov. Dan Patrick in 2018. Patrick is Trump's Texas campaign co-chair. Collier, a merger and acquisition consultant who met Biden while running for Texas comptroller in 2014, will serve as a senior adviser.
Texas is essential for Republicans' White House hopes, because if Democrats can add Texas' 38 electoral votes to their strongholds in New York and California, an Electoral College win is all but assured. The state has been trending blue, though the last time Democrats won any statewide race was 1994.
Last week, with Trump heading to Midland and Odessa for campaigning and a speech on energy policy, campaign spokeswoman Samantha Cotten said that "Joe Biden and Texas Democrats are delusional if they think they can win Texas.
"With less than 100 days until the election, no staff, and no ground game infrastructure, Biden's campaign cannot keep pace with Trump Victory this late in the game. Texans will overwhelmingly reelect President Trump in November," she said.
The part about 'no staff' has now been rectified.
The Biden campaign called Acuña a "go-to talent for Democrats" with a "deep understanding of Lone Star politics from the Texas Capitol to Capitol Hill."
An immigrant from Mexico who grew up in Laredo, she has done stints as executive director of the Dallas-based Latino Center for Leadership Development, as communications director for the state Democratic Party and chief of staff for state Rep. Victoria Neave of Dallas.
In 2012, she served as communications director for the campaign of Pete Gallego, a Democrat who unseated freshman U.S. Rep. Quico Canseco, only to see his own congressional career cut short two years later by Republican Rep. Will Hurd.
By then, Acuña was working on the gubernatorial campaign of Wendy Davis.
Davis, a former state senator from Fort Worth, had drawn national attention with a 13-hour filibuster against a bill that would have restricted access to abortion. Greg Abbott, then state attorney general, trounced her by 19 points to win the governorship. (Davis is challenging U.S. Rep. Chip Roy of Austin this fall.)
Others on Biden's newly assembled Texas team:
· Tariq Thowfeek, communications director
A Katy native who grew up in Austin, Thowfeek served as communications director for the Texas Democratic Party during the 2016 and 2018 elections cycle. His most recent work as been on Facebook's Risk and Response team.
· Jane Hamilton, strategic adviser
Hamilton served as the Biden campaign's state director in the 2020 Texas primary, when he topped Sen. Bernie Sanders 35-30. She has run campaigns in Dallas and Tarrant counties, with close ties to Davis, state House Democratic Caucus chair Chris Turner, Dallas County Judge Clay Jenkins, and U.S. Rep. Marc Veasey of Fort Worth.
· Shekira Dennis, director of coalitions
Dennis is a consultant at Houston-based Next Wave Strategies. She's a former chair of the Houston Black Democrats. During the Obama administration, she was part of the prestigious White House Internship Program and worked in the Office of Presidential Personnel.
Houston Chronicle: Joe Biden promotes two Latinas to lead his campaign in Texas
[By Jeremy Wallace, 8/3/2020]
With polls showing a tightening race in Texas, former Vice President Joe Biden is staffing up and launching a new ad commemorating the first anniversary of the mass shooting in El Paso.
Biden's campaign announced that Rebecca Acuña will be his Texas State Director and Jennifer Longoria his Deputy State Director.
Acuña, who was raised in Laredo, has worked for three Texas State House members and was a press secretary for Wendy Davis during her 2014 run for governor.
Longoria, an Edinburg native who now works in San Antonio, was Texas Director for the Elizabeth Warren's presidential campaign.
Biden has also announced former Texas Democratic Party communications director Tariq Thowfeek will serve as his communications director in Texas with 2018 former Lieutenant Governor candidate Mike Collier working as a senior adviser. Jane Hamilton, Biden Campaign's Statewide Director during the primary, will be a strategic adviser.
Shekira Dennis, a Houston native, will be Biden's Director of Coalitions.
The new hires come as Biden airs a new ad reminding voters of the shooting at an El Paso Walmart that left 23 people dead. The shooter, who was from North Texas, targeted Latinos.
A Democrat has not won Texas in a presidential election since 1976, but the last three public polls of Texas voters show Biden and President Donald Trump in a virtual dead heat.
CBS News: Biden increases Texas staff and resources in bid to win Lone Star State
[By Bo Erickson and Ed O'Keefe, 8/3/2020]
Everything's bigger in Texas — including, as of Monday, Joe Biden's campaign staff.
On Monday the Biden campaign announced a slate of staff hires aimed at flipping the historically conservative Lone Star State, last won by a Democratic presidential candidate in 1976 by Jimmy Carter.
The Biden campaign insists its push for the state's 38 Electoral College votes is real.
"We are quite serious about putting [Texas] in play," Jenn Ridder, the campaign's national states director, told CBS News. "Increasingly we are seeing polls that show that there is real opportunity there for us."
The CBS News Battleground Tracker in mid-July showed Biden just one point behind President Trump.
Six Texas Democratic operatives have already been hired, led by state director Rebecca Acuña, who was raised in Laredo and has worked in various roles in state and congressional politics.
President Trump's handling of the pandemic has brought about the focus on the state, according to a Biden campaign official, and that message was broadcast briefly last month via a six-figure ad buy on Texas television.
"Joe Biden is also going to win Texas in the general election for three reasons," Texas Congressman Filemon Vela, an early Biden endorser, told CBS News, "First, Donald Trump and Governor Abbott have made tactical decisions in their COVID response that is now killing Texans en masse. Second, Biden will defeat Trump in the Texas suburbs. Finally, from a historical perspective, Biden will outperform past Democratic candidates in the rural counties."
Along with suburban voters, the campaign hopes to capitalize on series of competitive congressional races across the state and focus on turning out Latino and African-American voters, especially in the Dallas, Houston and San Antonio markets, a campaign official told CBS News.
There's already some evidence of Democratic enthusiasm in the state — a new turnout record was set by the 955,000 Texas Democrats who voted in a recent Senate primary election, which the Texas Observer noted is twice the number that voted in the party's 2018 gubernatorial primary.
The Biden campaign official also said what separates its approach to Texas from previous Democratic presidential campaigns is the organizing resources will be directed at turning out Texas voters and not using in-state organizers to contact voters in other battleground states.
The operation will be led by the other Texas campaign leadership, including Jennifer Longoria, Tariq Thowfeek, Mike Collier, Jane Hamilton, and Shekira Dennis.
New digital ads in English and Spanish are also set to launch on Monday to commemorate the one-year anniversary of the shooting at the El Paso Walmart, which killed 23 people. Last August after the shooting, Biden in an Iowa speech accused Trump of "fanning the flames" of white supremacy which led to the Walmart shooting.
No decisions have been made yet about whether or when to buy more TV advertising, CBS News was told. The campaign has been on the air in other states like Arizona, Florida, Michigan, North Carolina, Pennsylvania, Wisconsin and Nevada.
Biden's team in Texas will focus on hiring more field organizers throughout August, the campaign official said, in addition to the existing 19 organizers involved in coordinating with the Texas Democratic Party.
For now, the COVID-19 surge precludes in-person efforts, and organizing remains virtual. The campaign claims it's seeing higher contact rates, since more people are at home answering phone calls and texts.
While many Texas Republican leaders like Senator Ted Cruz have warned supporters of growing enthusiasm for Biden and down-ballot Democratic candidates, and the potentially adverse effects this would have on the future of the Republican Party and the conservative cause, several Trump campaign officials and GOP operatives privately doubt the ability of the Biden team to organize effectively enough by November.
They cite the Biden campaign's recent six-figure TV ad buy in the state as an example of, as some might say in Texas, all hat and no cattle. One Trump campaign official described the purchase as less effective than a well-distributed press release, given that the state has 20 media markets.
Before the coronavirus halted in-person campaigning, Biden made several trips to Texas during the Democratic primary. He spoke in San Antonio, addressed the National Baptist Convention's winter meeting in Arlington in January, and rallied in Dallas on Super Tuesday eve in March, where he surprised attendees with his latest endorsers: former South Bend Mayor Pete Buttigieg, Senator Amy Klobuchar and former Congressman Beto O'Rourke (who will be utilized to spread the Biden message in Texas, the campaign official said. O'Rourke is slated to speak virtually with Moms Demand Action founder Shannon Watts next week.
Biden went on to win the Texas Democratic presidential primary by several points over Senator Bernie Sanders and Michael Bloomberg.
Biden's last stop in Texas that March night was also a surprise as he made a late-night trip to a nearby Whataburger with the O'Rourkes, where he dug into a burger with cheese and tomato, some fries, and a milkshake.
Joseph R. Biden, Biden Campaign Press Release - ICYMI: Biden for President Announces Key Staff Hires in Texas Online by Gerhard Peters and John T. Woolley, The American Presidency Project https://www.presidency.ucsb.edu/node/345216