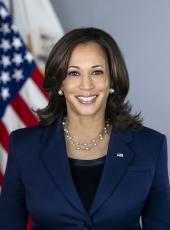 Background Press Call Previewing Vice President Harris's Trip to Honduras
Via Teleconference
3:19 P.M. EST
MODERATOR: (Inaudible.) (Phone muted.)
The contents of the call will be embargoed until the end of the call. And by joining the call, you are hereby agreeing to those ground rules.
Just for your awareness, the briefers we have today -- we have [senior administration official] and [senior administration official]. From here on out, they will be referred to as "senior administration officials."
So, with that, I'll turn it over to Senior Administration Official One for some opening remarks.
SENIOR ADMINISTRATION OFFICIAL: Thanks. Appreciate that. It's really nice to have this opportunity to talk with all of you. And I'm really glad you took the time to join this.
Just a couple things at the top and then I'm happy to take questions. The Vice President's trip to Honduras is really focused on two key objectives. Number one, we want to deepen the bilateral partnership with Honduras. And two, we want to continue the Vice President's already very extensive diplomacy designed to address the root causes of migration in Central America. And we will work on both of those objectives throughout the course of her trip.
Just so that you have a sense of the specifics and, kind of, the scope of the time she will be spending: She will leave early tomorrow, leading a presidential delegation. She will attend the inauguration of President-Elect Castro. And then she will have a bilateral meeting with President Castro shortly after the inauguration.
This will be the first meeting that President Castro will convene with a foreign official once she has been inaugurated.
And in terms of the meeting itself, I think you all are aware that Vice President Harris held a phone call with President-Elect Castro on December 10. And in that phone call, they started a conversation about ways to deepen the partnership between the United States and Honduras on a number of priority issues.
And the meeting that they will have in Tegucigalpa will touch on many of the same topics and take us, we hope, the next step in terms of really getting some concrete work done. The topics will include expanding economic opportunity, combating corruption, and humanely managing migration.
Sort of, overall, as we look at this, I want to stress that we believe the recent election, certainly for the people of Honduras, was a signal and a mandate for positive change. But also, we see it as an opportunity to really start a new chapter in the partnership between our two countries and allow us to advance our shared interests.
So, the meeting and the trip overall is about starting our work together with the Castro administration and working to do things that are in the best interests of both the American people and the people of Honduras.
So, before I stop -- and happy to take questions, as I said, from you all along with my colleague -- I just want to say briefly that this is part of the very extensive work that the Vice President has done on root causes of migration. This has been a priority for her and something that she has dedicated both time and attention to.
She has engaged with governments, she has engaged with multilateral organizations, as well as the private sector and civil society, to get at the true, underlying causes of migration, to get at the root causes and the push factors that are causing people to leave their homes.
Many of you are aware of the fact that she's issued a call to action to many CEOs of American and regional companies; generated $1.2 billion of pledged investment in the region. She launched an anti-corruption task force, as well as a task force to combat human smuggling and trafficking; internationalized our efforts with other partners as well as the United Nations; and as part of all of this, led the development of a really comprehensive and long-range strategy to get at root causes.
So, having done all that, she's proud of what she has accomplished thus far for the administration. But she and the entire government is committed to continuing this work because it will take a sustained effort over time in order for us to make the kind of progress that we are dedicated to making.
And so, it is really a whole-of-government effort of the Biden-Harris administration that is working across the board.
So let me stop with that. I'm happy to take your questions.
And just let me also say that, you know, we think this trip is an important opportunity to make progress, and we're really looking forward to it.
Q: Thanks so much for doing this call. I was hoping you could talk a little bit more about what kind of an opportunity this is with Xiomara Castro, particularly what -- you know, what type of things do you hope or expect, anticipate you'll be able to do with Castro -- President Castro -- that you were unable to do with the previous administration and maybe that's also hard to do with the other leaders of the Northern Triangle and perhaps also Nicaragua.
And I was also hoping that you could discuss a little bit about what, if any, interaction we might be able to see or anticipate between the Vice President and the Vice President of Taiwan. Thank you.
SENIOR ADMINISTRATION OFFICIAL: Great, Franco. Thanks very much. Two really terrific questions.
On the first, one of the things that we have done is looked very closely at what Castro herself has identified as priorities for her country, for the people of Honduras. And she has talked about economic growth and building a better environment that is more conducive to private investment, and committed to take steps necessary to create that environment.
Secondly, she has talked publicly about her desire to combat corruption, and she has said that she wants to invite the United Nations into Honduras to set up a body that will work to combat corruption. She has also talked about addressing the needs of the Honduran people for education, for healthcare, for job opportunities, because she doesn't want the people of Honduras to feel compelled to leave their country.
So those items that she has identified as a priority for the people of Honduras are also priority issues for us. Those are the things that we want to partner with her on because we believe they are good for the people of Honduras, good for the region, and good for U.S. priorities in terms of our overall partnership, as well as our specific goals on root causes.
On your Taiwan question: I understand that the Vice President of Taiwan is going to be attending the inauguration, and we have no plans for a meeting.
We do appreciate the constructive role that Taiwan has played in advancing development in Honduras, as well as the rest of the region, and very much hope that they will continue to play that constructive role.
SENIOR ADMINISTRATION OFFICIAL: Hey, Franco, thanks again for the question. Look, I'll say, in terms of the -- comparing the work with the three different countries, what I'll say is: Look, as senior administration official number one laid out clearly, the Vice President's leadership on addressing the root causes of migration have a number of pillars that are consistent across these countries. And they include not just the assistance that we're providing to these countries via USAID and the State Department, the partnership that she has been personally leading with allies and partners from Japan to Spain and a number of other countries to coordinate our priorities in these countries.
There's the private sector angle, which is central and it's something that leads us to work beyond government -- to the private sectors that actually mobilize and (inaudible) increase jobs in these countries. Engagement with civil society as well, given the Vice President's focus on issues of gender equity, of economic opportunity.
So those are ones that we're advancing consistently in each of these countries. And wherever we are able to find partnership and common cause with governments, civil society, and the private sector, we're seeking to be as efficient as possible to demonstrate results.
And so, I think President Castro is yet to be inaugurated. My colleague here has outlined priorities that she has determined. And I think that we, the United States, are going to aspire to the level of ambition that equals the level of ambition that the Xiomara Castro administration demonstrates.
Q: Thank you guys for doing this. I really appreciate it. I have two questions, but both of them are sort of centered around the issue of corruption.
You know, first, what is the United States' stance or going to do about outgoing President Juan Orlando Hernández, who's accused of taking bribes from narcotraffickers? Like, what does that situation look like going forward?
But also, kind of pulling back a bit, I do wonder if in the last year, you know, since we've seen cases of corruption with Giammattei in Guatemala, the circle of the El Salvadoran president, if the administration sees it increasingly difficult to get -- to make progress or to get a foothold in these nations because of all these reports of corruption.
SENIOR ADMINISTRATION OFFICIAL: Hi, Cleve. Nice to hear your voice. Thanks for joining us today.
On the first question, in terms of outgoing President Hernández, in terms of specific actions -- of course, anything concerning legal action, I defer you to the Department of Justice. As you know well, they will make all decisions going forward based on the facts and the law.
I would just say that we take the allegations that have been made against him quite seriously, and we'll look to the Department of Justice to do what they see to be most appropriate.
But on the broader question that you've laid out in terms of corruption, I'd say a couple of things. We have made very clear that corruption is -- countering corruption is a top priority for us. We have elaborated a strategy that places anti-corruption activity at the center of our foreign policy and our engagements with governments around the world. And we have been very straight with governments in the region -- in Central and Latin America -- that this is a top priority for us.
We've also been very clear that it's not an either/or situation. We have broad-based partnerships with each of these countries, and we intend to pursue all elements of them -- migration cooperation, economic development, and anti-corruption -- because at the end of the day, that is what is going to make a fundamental difference for the people of these countries and for our ability overall, over the long term, to help them build the kind of future that they want for themselves and that we want for them.
So that's kind of the overall approach. We were very pleased to see President-Elect Castro make the statements that she made about inviting the United Nations to reestablish a corruption fighting body within Honduras, and very much want to support her efforts to do so.
SENIOR ADMINISTRATION OFFICIAL: Yes, I would just add: Making progress on corruption often takes time because substantive and concrete action often threatens powerful interests. And we have a myriad of tools at our disposal -- law enforcement tools that we can exercise unilaterally. We have, of course, (inaudible) assistance -- the certification process where we can withhold assistance if there's not marked progress on anti-corruption efforts.
But there are also just the structural reform issues related around transparency, civil society participation. And so, nobody -- so, making inroads on corruption takes time, a sustained effort, and as my colleague mentioned, consistent approach across the board.
Q: Yes. Good afternoon. And thank you for doing this call. I have two specific questions. One is on deliverables for this trip. Given the ongoing humanitarian crisis in Honduras, a lot of NGOs are saying that this may be an even worse year than last in terms of people needing humanitarian assistance. So, I'm wondering what sort of deliverables the Vice President will offer the new president there.
And the second question: When it comes to all the different challenges you have -- you know, countering corruption and fostering economic development, and halting the illegal immigration -- you mentioned that you have a "myriad" of law enforcement tools. What are your -- what are the ways you're going to measure progress for you to determine whether or not you will withhold assistance? And thank you for doing this again.
SENIOR ADMINISTRATION OFFICIAL: Hi, María. Thanks very much. Let me take a -- I'll take the first part of your question, and then my colleague can take the second one.
We are quite aware of a number of the challenges in terms of the humanitarian situation, as well as the economic plight that many of the people of Honduras are facing. And providing humanitarian assistance to Honduras has been a priority for us over the course of the last -- since we came into office. And we have really been focused on that.
I think you may know -- and if not, we can get you and the other people on this call the list of the presidential delegation -- but a member of the Vice President's delegation will be the Director of USAID, Samantha Power. And so, looking at the humanitarian situation and ways that we can support the people of Honduras will certainly be a priority for us.
What I would say though -- and, obviously, outcomes of the meeting will result after the meetings -- but this is an initial call. We're not looking at a large slate of programmatic deliverables. But we do very much want and intend to do what we can to support this new president as she tries to make progress on what she has laid out as her priority agenda and the many things that we see as real positives on that agenda.
But let me turn to my colleague.
SENIOR ADMINISTRATION OFFICIAL: I'll (inaudible) just one thing: At a time when the entire hemisphere is suffering the worst economic crisis in its history -- for the United States across the border, but specifically in Honduras -- combating the COVID-19 pandemic has been central. We've shared, so far, through COVAX, 3.9 million vaccines with the government of Honduras.
The Vice President made clear, just in all of her engagements in Central America, that this is a priority. So we're going to continue to find ways to partner with the government of Honduras on this.
And obviously, as I mentioned, coming out of the Vice President's visit, we're going to have very clear lines of action, not just on the assistance front, areas of economic cooperation.
We try to be as responsive in advancing what we see as a comprehensive agenda in support of Honduras and its people, and in addressing the root causes of migration.
The corruption question -- look, it's -- there are very clear criteria that are laid out in the appropriation that determine how the Secretary of State would make a determination that each of the countries -- in Guatemala, El Salvador, Honduras -- are doing taking the necessary steps to combat corruption.
That is a process that is iterative with the Hill, but one that we also consult with civil society to make sure that there are robust steps that are taken sufficient to justify U.S. taxpayer expense in support of the country. Over.
Q: Hi, everybody. Thank you so much for doing this today. I'm wondering if you could comment on the political crisis that's arisen in the legislature in Honduras in the last few days.
As you know, legislators from the President-Elect's party elected a president of Congress that she says violated the deal that she struck with one of the other parties in her alliance. So I'm just wondering, does that cast a pall over these ceremonies? And how do you think that might affect her agenda at the beginning of her tenure?
Also, there had been questions as to whether or not this ceremony could go on as planned. So I'm wondering what, if any, assurances have you received from the government that this inauguration is proceeding as planned.
Thank you so much.
SENIOR ADMINISTRATION OFFICIAL: Hi, Ali. Nice to talk to you again.
As I mentioned at the top, the Vice President is very pleased to be going to Honduras to witness the inauguration of Castro as the next president. As you all know, I believe, Castro was elected in a really historic sort of electoral process with very high voter turnout, as well as very peaceful participation. And many observers looked at her election and said this was really the democratic process in action. And that is what we are focused on.
We are aware of and closely following the situation in Parliament. We believe that it is up to the Hondurans to find a resolution for the differences that they are encountering there, and for them to do that in a way that is consistent with their constitution -- with their constitution and with their laws.
You all will have seen that the U.S. Embassy in Honduras has put out some statements urging that dialogue continue. And it is our understanding that President-Elect Castro is also urging that dialogue continue so that both sides can find a successful resolution.
SENIOR ADMINISTRATION OFFICIAL: Not much to add except to say that whether it's Honduras or, frankly, the countries of the hemisphere, the people of the region have voted their governments to respond to their needs at a moment of crisis and that principled leadership that is focused on responding to the needs of the population is really what is needed in a moment where countries like Honduras continue to suffer from the COVID-19 pandemic (inaudible).
So we would urge both sides to come together and to turn to the work of the people.
MODERATOR: Okay, with that, unfortunately that has to be our last question. But thank you for joining us. As a reminder, this call was on background, attributed to "senior administration officials," and the embargo is now lifted. Thank you.
END 3:41 P.M. EST
Kamala Harris, Background Press Call Previewing Vice President Harris's Trip to Honduras Online by Gerhard Peters and John T. Woolley, The American Presidency Project https://www.presidency.ucsb.edu/node/354258