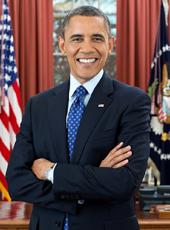 Background Press Briefing by Senior Administration Officials on the Vice President and Dr. Jill Biden's Trip to Chile and the Dominican Republic
Via Teleconference
11:00 A.M. EST
MS. TROTTER: Good morning, everyone, and thanks for joining us. This conference call is to discuss the Vice President and Dr. Jill Biden's trip next week to Chile and the Dominican Republic.
This call is on background and all of our speakers should be referred to as senior administration officials. They'll speak for a few minutes and then take some of your questions. And with that I will turn it over to our first senior administration official.
SENIOR ADMINISTRATION OFFICIAL: Thanks, everybody, for joining the call. I'm just going to take a couple of minutes to give some broad outlines, and then turn it over to my colleague to go into the substance, and then we'll look forward to taking a few of your questions.
The Vice President and Dr. Biden will travel to Chile and the Dominican Republic from March 9th to the 12th. In Chile, the Vice President will attend the inauguration of Michelle Bachelet, who he met back in March of 2009, in Santiago, first, to underscore the historically close ties between the United States and Chile; and, second, because this inauguration represents an important gathering of leaders from across the region and provides an opportunity for him to engage with a broad range of presidents and other senior officials on some of the most important issues facing the Americas today.
With Bachelet, the Vice President looks forward to discussing a range of issues in our bilateral relationship with Chile, including the TransPacific Partnership, the U.N. Security Council, of which Chile is a non-permanent member; 100,000 Strong in the Americas; and a number of other issues, as well.
And then he will also look forward to speaking with leaders from President Humala of Peru, to President Santos of Colombia, to President Peña Nieto of Mexico, to other figures from across South America, Central America, and the Caribbean.
Most importantly, perhaps, thanks to the U.S. Senate, the Vice President will be accompanied by our just-confirmed ambassador to the Republic of Chile, Mike Hammer. And we thank the Senate for moving on his confirmation yesterday so that Ambassador Hammer could join us for this trip.
In the Dominican Republic, the Vice President and President Medina have a lot of issues to discuss, both bilaterally and regionally, and also to lift up and celebrate the very close people-to-people ties between the United States and the Dominican Republic. More than a million and a half Dominicans and their descendants live in the United States, and more than 250,000 U.S. citizens live in the Dominican Republic. And you see a million and a half or so U.S. tourists visiting the Dominican Republic every year.
As a signatory of the Central America-Dominican Republic Free Trade Agreement, we enjoy very close trade ties with the DR. And the DR is an important voice in issues facing Caribbean countries, as well as Central American countries, as the current president of SICA, the Central American Integration System.
The Vice President will place particular emphasis on the issue of energy security while he's in the Dominican Republic, given the challenges and opportunities that have been created in recent years in the region, and our deep investment in making sure that all the countries of the Caribbean and the broad region are able to access secure, stable, and affordable supplies of energy to power their economies and provide better lives for their people.
Just to step back for one second, before my colleague gets into some of more of the details, this trip continues both the Vice President's and the administration's active engagement in the Americas and in the Western Hemisphere over the past year and beyond.
Just in early December, President Santos of Colombia was here to meet with the President in the Oval; and just a couple of weeks ago, the President attended the North American Leaders Summit in Toluca. And this trip will mark the seventh trip the Vice President has taken since 2009, and will be a part of the active pace of travel and meetings and telephone calls you've seen from him -- the early part of last year. It is a way in traveling to these two countries to continue to underscore and emphasize and make concrete this administration's strong commitment to elevated and intensified engagement with the Americas and with leaders and peoples across the Americas, and to advance our vision of an Americas that is middle class, secure, and democratic from Canada to Chile, and everywhere in between.
So with that, let me turn it over to my colleague.
SENIOR ADMINISTRATION OFFICIAL: Thank you. And good morning. Thanks for joining this call. I'm just going to hit a couple of the details in our relations with Chile and the Dominican Republic that are going to figure in our conversations and our relationship over the next year and several years.
In the case of Chile, President Obama and Vice President Biden have the utmost admiration and respect for President Bachelet, dating back from her first term as Chilean President, and more recent -- first executive director of U.N. Women. We look very much forward to working with her in her new term as President. We've had an excellent relationship with outgoing President Piñera as well, as indicated by President Piñera's visit to the United States for a meeting with the President in 2013.
Chile is one of our closest partners in the Americas. Our 2004 free trade agreement made our economies increasingly interconnected and allowed us to nearly quadruple our bilateral trade and goods to $28 billion last year. Chile is our fourth largest export partner in the region.
So for this reason, it's very important to us to have Chile as a participant in the negotiations for the TransPacific Partnership, which my colleague just mentioned. The TPP negotiations are almost complete, and given our close relationship and the integration of our economies, both Chile and the United States should be big beneficiaries of the TPP's successful conclusion.
But it's not just our economies that are interconnected, it's also our people. Last week, Chile became the 38th country to be designated as a participant in the visa waiver program. That's going to help speed, accelerate, and deepen the already very close relations between our two countries.
Another area where there's a great deal of cooperation and collaboration and definitely room for additional expanded growth is in education. Educational exchange is a way that we see as deepening our lasting personal ties as well as our close economic ties. It's a priority issue for President Obama, for President-Elect Bachelet, and of course, for the Vice President. And we hope to leverage our 100,000 Strong in the Americas initiative to increase the number of U.S. students studying in Chile. In fact, the Vice President recently helped launched the next phase of 100,000 Strong, and so it's very timely for him to be going to Chile now, where we have some of our closest educational partnerships.
We also have, beyond the bilateral connections, a very close relationship with Chile in the multilateral world. We consult very often, regularly, on global issues of course with Chile as a non-permanent member of the U.N. Security Council. That's going to be a continuing element of collaboration between our countries, but also, President Obama and President-Elect Bachelet launched our Trilateral Development Cooperation initiative in 2009, and we've worked together in countries as diverse as El Salvador, Guatemala and the Dominican Republic on matters as diverse as agriculture, assisting at-risk youth, and security cooperation.
In addition, Chile has been a long-standing contributor to the U.N. stabilization mission in Haiti, MINUSTAH, contributing about 700 police and military. And that's going to be another area where we'll continue to work closely with Chile.
So turning to the Dominican Republic, as my colleague mentioned, they are very, very strong, familial and personal connections between the people of the United States and the Dominican Republic. And that's been reinforced by the implementation of CAFTA-DR, our free trade agreement. We have new ideas we'd like to pursue with the Dominican government on cooperation related to the economy, energy, education, and security.
In terms of our security and law enforcement cooperation, we have an excellent, very good collaboration with Dominican authorities. We have cooperated with the Dominican Republic in helping them set up a 911 program in Santo Domingo, and we're also looking beyond security issues at assisting the Dominican Republic on issues related to citizen security, but also education, the prevention and the spread of HIV/AIDS, reducing the vulnerability to climate change and strengthening government institutions. USAID will invest about $185 million in the Dominican Republic over the next five years.
So another item for discussion certainly will be the -- matters related to the Constitutional Tribunal's decision in the Dominican Republic related to nationality law. That's an area where the United States has engaged with the Dominican Republic. We are hopeful that there will be a conclusion to this matter through legislation that will address those most affected by that ruling.
On energy issues, we have lots of collaboration already. But we're very interested in expanding our leadership role and collaboration not just the United States, but also by working with Canada, Mexico, and other partners to help address some of the distortions and market issues that have affected the distribution of energy in the Caribbean. As my colleague mentioned, this is an area that's important to us, because we see it as key to improving the competitiveness of the Caribbean and for Central America, for that matter, in the global economy.
So, finally, President Medina is currently serving as the President Pro Tempore of the Central American Integration System, SICA, through June of 2014. We want to continue the conversation that President Obama launched with SICA leaders in May of last year in Costa Rica, and again with the ultimate goal of promoting regional integration that's going to be very important to the Caribbean and Central America's ability to compete in the global economy.
SENIOR ADMINISTRATION OFFICIAL: Just before we open it up for questions, I wanted to highlight the fact that as I said at the outset of the goal, Dr. Biden will be joining the Vice President in both Chile and the Dominican Republic. And she will participate in some of the inauguration activities in Chile, and also pursue some of her own events and activities in both Chile and the Dominican Republic. And we'll provide more details on that in the next day or so.
Q: Hi, this is FOX News Latino. I was wondering if the Vice President will be discussing any matters regarding to the unrest in Venezuela with either President-Elect Bachelet, or with President Santos in Colombia, or President Peña Nieto in Mexico?
SENIOR ADMINISTRATION OFFICIAL: Let me start -- I'll turn it over to my colleague by saying that Venezuela will be at or near the top of the agenda in all of these bilateral meetings, the concerns that the entire region has about the unrest and the challenges there. In terms of more specifics on that, let me turn it over to my colleague.
SENIOR ADMINISTRATION OFFICIAL: I think the entire region has shown concern regarding events in Venezuela, particularly to the arrest of people for freely expressing their views and for exercising their right to freedom of assembly, among other issues. But we've been very clear that the view of the United States is that the outcome -- a successful outcome is going to require third party mediations. And we're going to continue to support any efforts to achieve the release of people arrested in this upsurge, and also to call on the government to halt its practice really of demonizing the opposition and of allowing essentially vigilante groups to intimidate and use violence against people who are peacefully demonstrating against the government. So with that --
SENIOR ADMINISTRATION OFFICIAL: And we expect the Vice President will speak to this issue in regional media in the run-up to the trip.
Q: How important is it for the U.S. to address the constitutional crisis (inaudible)? And what should the American government have done about it?
SENIOR ADMINISTRATION OFFICIAL: Okay, so I didn't clearly hear the call. But I understand it has to do with the Constitutional Tribunal's ruling in the Dominican Republic. So let me address that.
First of all, we recognize that every country has the sovereign right to determine its nationality laws and its domestic legislation. With respect to the constitutional court ruling, we've conveyed our deep concern to the government of the Dominican Republic regarding the impact on the citizenship status of persons living in the Dominican Republic, including those with longstanding either residence or close ties to the Dominican Republic. Our understanding is that perhaps as many as 200,000 people could be affected by this.
We've engaged at senior levels with Dominican authorities who've been very transparent with us in discussing their approach to this and their desire to achieve a resolution that is nondiscriminatory and that reflects the need to have a just solution for people who have longstanding ties and connections to the Dominican Republic, and also to not further those groups that are already in a condition of vulnerability or that would be at risk in other senses, or deny them documentation and the ability to fully participate in the country -- they belong and where they live.
So this is something that is important not just to us, but other members of the international community, and it's something that we've worked very closely on with a number of partners. And we know that other actors are also very active in dealing with this.
MS. TROTTER: Thanks, everyone.
END 11:17 A.M. EST
Barack Obama, Background Press Briefing by Senior Administration Officials on the Vice President and Dr. Jill Biden's Trip to Chile and the Dominican Republic Online by Gerhard Peters and John T. Woolley, The American Presidency Project https://www.presidency.ucsb.edu/node/305428