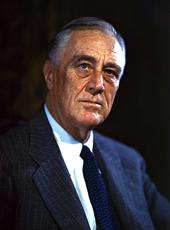 An Appeal to Great Britain, France, Italy, Germany, and Poland to Refrain from Air Bombing of Civilians.
The ruthless bombing from the air of civilians in unfortified centers of population during the course of the hostilities which have raged in various quarters of the earth during the past few years, which has resulted in the maiming and in the death of thousands of defenseless men, women and children, has sickened the hearts of every civilized man and woman, and has profoundly shocked the conscience of humanity.
If resort is had to this form of inhuman barbarism during the period of the tragic conflagration with which the world is now confronted, hundreds of thousands of innocent human beings who have no responsibility for, and who are not even remotely participating in, the hostilities which have now broken out, will lose their lives. I am therefore addressing this urgent appeal to every Government which may be engaged in hostilities publicly to affirm its determination that its armed forces shall in no event, and under no circumstances, undertake the bombardment from the air of civilian populations or of unfortified cities, upon the understanding that these same rules of warfare will be scrupulously observed by all of their opponents. I request an immediate reply.
Franklin D. Roosevelt, An Appeal to Great Britain, France, Italy, Germany, and Poland to Refrain from Air Bombing of Civilians. Online by Gerhard Peters and John T. Woolley, The American Presidency Project https://www.presidency.ucsb.edu/node/209957