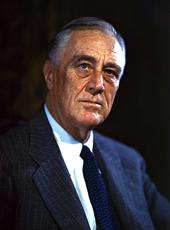 Announcement of the Organization of the Division of Applications and Information of the National Emergency Council
The President announced today the organization of a new division of the National Emergency Council. This is the first of a series of announcements to be made in relation to provisions for administering the four-billion-dollar Works Relief appropriation.
This new Division of Applications and Information will act as a clearing house with the general objective of providing for the public and for officials of the Federal, State and local governmental agencies, as well as for civic organizations, a central place for their general convenience. Here will be received all suggested plans for the useful expenditure of Works Relief funds, no matter what the source of these suggestions may be.
In this Division these plans will be carefully sorted and checked and where engineering or other study is necessary such study will be obtained from the regular Government departments best qualified for the work. A preliminary comparison of the usefulness of all of these plans will be made by the Division and the plans themselves will then be segregated to conform with the relief areas which, in turn, will be based on the number of unemployed persons within a proper geographical area.
As fast as these plans are cleared through this Division they will be submitted to a Works Allotment Board, the details of which will be announced in a few days. . . .
Mr. Frank Walker of Montana will direct the activities of this new Division. . . .
Mr. Walker will assume his duties on Wednesday and will immediately set up the new Division to handle this section of the organization of the Work Program. . ..
Franklin D. Roosevelt, Announcement of the Organization of the Division of Applications and Information of the National Emergency Council Online by Gerhard Peters and John T. Woolley, The American Presidency Project https://www.presidency.ucsb.edu/node/208567