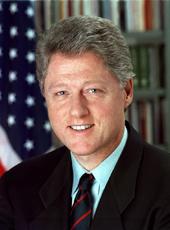 Acts Approved by the President
Approved August 12
H.R. 434 / Public Law 105-224
To provide for the conveyance of small parcels of land in the Carson National Forest and the Santa Fe National Forest, New Mexico, to the village of El Rito and the town of Jemez Springs, New Mexico
H.R. 1085 / Public Law 105-225
To revise, codify, and enact without substantive change certain general and permanent laws, related to patriotic and national observances, ceremonies, and organizations, as title 36, United States Code, "Patriotic and National Observances, Ceremonies, and Organizations"
H.R. 3504 / Public Law 105-226
John F. Kennedy Center for the Performing Arts Authorization Act of 1998
H.R. 4237 / Public Law 105-227
To amend the District of Columbia Convention Center and Sports Arena Authorization Act of 1995 to revise the revenues and activities covered under such Act, and for other purposes
S. 2344 / Public Law 105-228
Emergency Farm Financial Relief Act
Approved August 13
H.R. 765 / Public Law 105-229
To ensure maintenance of a herd of wild horses in Cape Lookout National Seashore
H.R. 872 / Public Law 105-230
Biomaterials Access Assurance Act of 1998
S. 1759 / Public Law 105-231
To grant a Federal charter to the American GI Forum of the United States
S. 1800 / Public Law 105-232
To designate the Federal building and United States courthouse located at 85 Marconi Boulevard in Columbus, Ohio, as the "Joseph P. Kinneary United States Courthouse"
S. 2143 / Public Law 105-233
To amend chapter 45 of title 28, United States Code, to authorize the Administrative Assistant to the Chief Justice to accept voluntary services, and for other purposes
Approved August 14
H.R. 3824 / Public Law 105-234
Amending the Fastener Quality Act to exempt from its coverage certain fasteners approved by the Federal Aviation Administration for use in aircraft
S.J. Res. 54 / Public Law 105-235
Finding the Government of Iraq in unacceptable and material breach of its international obligations
William J. Clinton, Acts Approved by the President Online by Gerhard Peters and John T. Woolley, The American Presidency Project https://www.presidency.ucsb.edu/node/224547