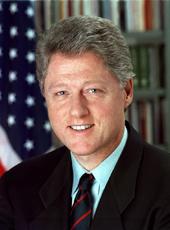 Acts Approved by the President
Approved October 18
S. 2406/Public Law 103–369
Satellite Home Viewer Act of 1994
S.J. Res. 220/Public Law 103–370
To designate October 19, 1994, as "National Mammography Day"
H.R. 810/Private Law 103–5
For the relief of Elizabeth M. Hill
Approved October 19
H.R. 1520/Public Law 103–371
Petroleum Marketing Practices Act Amendments of 1994
H.R. 2826/Public Law 103–372
To provide for an investigation of the whereabouts of the United States citizens and others who have been missing from Cyprus since 1974
H.R. 2902/Public Law 103–373
Federal Payment Reauthorization Act of 1994
H.R. 3485/Public Law 103–374
To authorize appropriations for carrying out the Earthquake Hazards Reduction Act of 1977 for fiscal years 1995 and 1996
H.R. 4308/Public Law 103–375
North American Wetlands Conservation Act Amendments of 1994
H.R. 4379/Public Law 103–376
Farm Credit System Agricultural Export and Risk Management Act
H.R. 4653/Public Law 103–377
Mohegan Nation of Connecticut Land Claims Settlement Act of 1994
H.R. 5155/Public Law 103–378
To authorize the transfer of naval vessels to certain foreign countries
H.J. Res. 401/Public Law 103–379
Designating the months of March 1995 and March 1996 as "Irish-American Heritage Month"
H.J. Res. 417/Public Law 103–380
Providing for temporary extension of the application of the final paragraph of section 10 of the Railway Labor Act with respect to the dispute between the Soo Line Railroad Company and certain of its employees
S. 2475/Public Law 103–381
African Conflict Resolution Act
Approved October 20
H.R. 6/Public Law 103–382
Improving America's Schools Act of 1994
S. 922/Public Law 103–383
Full Faith and Credit for Child Support Orders Act
William J. Clinton, Acts Approved by the President Online by Gerhard Peters and John T. Woolley, The American Presidency Project https://www.presidency.ucsb.edu/node/218950