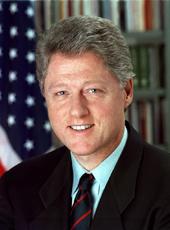 Acts Approved by the President
Approved October 8
S.J. Res. 221/Public Law 103–351
To express the sense of the Congress in Commemoration of the 75th anniversary of Grand Canyon National Park
Approved October 10
H.R. 5060/Public Law 103–352
To provide for the continuation of certain fee collections for the expenses of the Securities and Exchange Commission for fiscal year 1995
Approved October 13
H.R. 995/Public Law 103–353
Uniformed Services Employment and Reemployment Rights Act of 1994
H.R. 4217/Public Law 103–354
Federal Crop Insurance Reform and Department of Agriculture Reorganization Act of 1994
S. 1587/Public Law 103–355
Federal Acquisition Streamlining Act of 1994
S. 2170/Public Law 103–356
Government Management Reform Act of 1994
Approved October 14
H.R. 734/Public Law 103–357
To amend the Act entitled "An Act to provide for the extension of certain Federal benefits, services, and assistance to the Pascua Yaqui Indians of Arizona, and for other purposes"
H.R. 3694/Public Law 103–358
Child Abuse Accountability Act
H.R. 4299/Public Law 103–359
Intelligence Authorization Act for Fiscal Year 1995
H.R. 4543/Public Law 103–360
To designate the United States courthouse to be constructed at 907 Richland Street in Columbia, South Carolina, as the "Matthew J. Perry, Jr. United States Courthouse"
H.J. Res. 389/Public Law 103–361
To designate the second Sunday in October of 1994 as "National Children's Day"
H.J. Res. 398/Public Law 103–362
To establish the fourth Sunday of July as "Parents' Day"
H.J. Res. 415/Public Law 103–363
Designating the week beginning October 16, 1994, as "National Penny Charity Week"
S. 316/Public Law 103–364
Saguaro National Park Establishment Act of 1994
S. 1233/Public Law 103–365
Arizona Wilderness Land Title Resolution Act of 1994
S.J. Res. 157/Public Law 103–366
To designate 1994 as "The Year of Gospel Music"
S.J. Res. 185/Public Law 103–367
To designate October 1994 as "National Breast Cancer Awareness Month"
S.J. Res. 198/Public Law 103–368
Designating 1995 the "Year of the Grandparent"
William J. Clinton, Acts Approved by the President Online by Gerhard Peters and John T. Woolley, The American Presidency Project https://www.presidency.ucsb.edu/node/218703