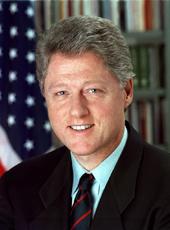 Acts Approved by the President
Approved August 23
H.R. 1426/Public Law 103–302
Indian Dams Safety Act of 1994
H.R. 1631/Public Law 103–303
District of Columbia Justice Reform Act of 1994
H.R. 1933/Public Law 103–304
King Holiday and Service Act of 1994
H.R. 2739/Public Law 103–305
Federal Aviation Administration Authorization Act of 1994
H.R. 4426/Public Law 103–306
Making appropriations for foreign operations, export financing, and related programs for the fiscal year ending September 30, 1995, and making supplemental appropriations for such programs for the fiscal year ending September 30, 1994, and for other purposes
H.R. 4453/Public Law 103–307
Military Construction Appropriations Act, 1995
H.J. Res. 131/Public Law 103–308
Designating December 7 of each year as "National Pearl Harbor Remembrance Day"
H.J. Res. 175/Public Law 103–309
Designating October 1994 as "Italian-American Heritage and Culture Month"
Approved August 25
H.R. 4812/Public Law 103–310
To direct the Administrator of General Services to acquire by transfer the Old U.S. Mint in San Francisco, California, and for other purposes
Approved August 29
H.R. 2178/Public Law 103–311
To amend the Hazardous Materials Transportation Act to authorize appropriations for fiscal years 1994, 1995, 1996, and 1997, and for other purposes
H.R. 2243/Public Law 103–312
Federal Trade Commission Act Amendments of 1994
H.R. 2815/Public Law 103–313
Farmington Wild and Scenic River Act
H.R. 2942/Public Law 103–314
George Washington National Forest Mount Pleasant Scenic Area Act
H.R. 3197/Public Law 103–315
To redesinate the postal facility located at 2100 North 13th Street in Reading, Pennsylvania, as the "Gus Yatron Postal Facility"
H.R. 4506/Public Law 103–316
Energy and Water Development Appropriations Act, 1995
H.R. 4603/Public Law 103–317
Making appropriations for the Departments of Commerce, Justice, and State, the Judiciary, and related agencies programs for the fiscal year ending September 30, 1995, and making supplemental appropriations for these departments and agencies for the fiscal year ending September 30, 1994, and for other purposes
S. 2099/Public Law 103–318
Northern Great Plains Rural Development Act
S.J. Res. 153/Public Law 103–319
To designate the week beginning on November 20, 1994 and ending on November 26, 1994, as "National Family Caregivers Week"
S.J. Res. 196/Public Law 103–320
Designating September 16, 1994, as "National POW/MIA Recognition Day" and authorizing display of the National League of Families POW/MIA flag
William J. Clinton, Acts Approved by the President Online by Gerhard Peters and John T. Woolley, The American Presidency Project https://www.presidency.ucsb.edu/node/218384