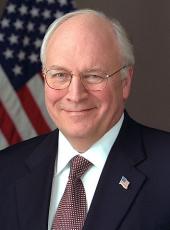 Vice President's Remarks with Japanese Prime Minister Shinzo Abe to the Traveling Press
Kantei

Tokyo, Japan
6:15 P.M. (Local)
PRIME MINISTER ABE: Welcome to Japan. I would like to extend my heartfelt -- at this time to our friends. I think it was two years ago when I was Deputy Secretary General of the LGP when I visited the United States in that capacity. And Secretary Aso, who was parliament member at the time, also accompanied me in the delegation. And I remember that you took the time out of your very busy schedule to meet with us, so I'm very thankful for that.
And I've mentioned several times that Japan and the United States are partners, have very common values. And our alliance has become -- and is now an invaluable and irreplaceable alliance for both of us. And it has grown to truly a true alliance for Asia and the world at large.
And I think your current visit to Japan, Mr. Vice President, is useful in further strengthening our alliance. And I would like to make our meeting into a useful meeting -- for the strengthening of our alliance and also the trust -- relationship and the trust we have between our two countries.
VICE PRESIDENT CHENEY: Well, I want to thank you very much, Mr. Prime Minister, for receiving me. It's a pleasure once again to have the opportunity -- it was an honor for me to have the opportunity earlier today to meet with the Emperor and to visit with our military leaders -- Yokosuka. You mentioned we are two nations not only with common interests, we have an alliance that is -- important to the United States.
For more than half a century now, the United States has had an unwavering commitment to Japan's security. And I'm glad to have the opportunity today to reaffirm our commitment. America appreciates the contributions of Japan to our mutual efforts in Iraq and Afghanistan. We're proud to stand together in the global war on terror. And we've also been proud to work with you on the special security concerns of this region, especially with respect to North Korea where Japan has been a very important partner in the six-party talks.
We are cooperating to protect our countries from the dangers of nuclear proliferation and ballistic missiles. We're also committed to securing human rights and freedom. And we want to see resolution in the tragic case of the Japanese abductees. We believe the relationship between our two countries has never been stronger, and this gives us confidence for the future. I'm proud to reaffirm the friendship between our two peoples and to bring you warm wishes from President George. W. Bush.
END 6:20 P.M. (Local)
Richard B. Cheney, Vice President's Remarks with Japanese Prime Minister Shinzo Abe to the Traveling Press Online by Gerhard Peters and John T. Woolley, The American Presidency Project https://www.presidency.ucsb.edu/node/284298