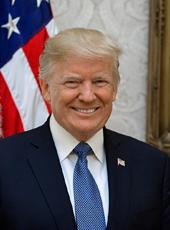 Trump Campaign Press Release - FACT CHECK: After Charlottesville, President Trump Specifically and "Totally" Condemned "Neo-Nazis and White Nationalists"
Meanwhile, Joe Biden once honored a former KKK Exalted Cyclops and repeatedly used the N-word.
Today in Kenosha, Biden lied (again) and repeated the false claim that President Trump praised white supremacists in Charlottesville. Joe Biden even launched his campaign on this entirely fake news.
As CNN's Jake Tapper has said, President Trump did not call neo-Nazis or white supremacists "very fine people."
Jake Tapper: "Elsewhere in those remarks the President did condemn neo-Nazis and white supremacists. So he's not saying that the neo-Nazis and white supremacists are very fine people"

President Trump, August 15, 2017: "I'm not talking about the neo-Nazis and the white nationalists — because they should be condemned totally."
Joe Biden loves to traffick in fear and division by lying about what Trump said or hasn't said. But Biden is the one who proudly befriended segregationists, touted an award from George Wallace, honored a former Exalted Cyclops of the Ku Klux Klan, worried his kids would grow up in a "racial jungle," marveled that Barack Obama was "articulate" and "clean," bragged about being from a slave state, and repeatedly used the n-word.
Biden happily accepted the endorsement of Rep. James Clyburn, a proud supporter and strong defender of racist anti-Semite Louis Farrakhan, who said Hitler was "a very great man." Kamala Harris also racked up endorsements from Farrakhan-lovers, including Rep. Alcee Hastings and Rep. William Lacy Clay.
President Trump has repeatedly and specifically denounced racism, extremism, anti-Semitism, and white supremacists. Here are just a few examples:
Donald J. Trump, Trump Campaign Press Release - FACT CHECK: After Charlottesville, President Trump Specifically and "Totally" Condemned "Neo-Nazis and White Nationalists" Online by Gerhard Peters and John T. Woolley, The American Presidency Project https://www.presidency.ucsb.edu/node/345516