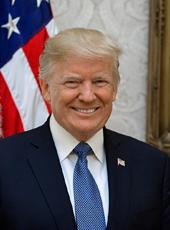 Trump Campaign Press Release - After Soleimani Killed Our Troops, Trump Brought Him to Justice. Biden Opposed It.
No one should take lectures on protecting American troops from Joe Biden.
Iranian terrorist Qasem Soleimani was responsible for the deaths of hundreds of U.S. soldiers in Iraq. Even in the final months of his life, Soleimani continued to coordinate strikes on U.S. troops that resulted in the deaths of Americans.
President Trump took action in January to bring Soleimani to justice. Now he is gone for good. "Soleimani's hands were drenched in both American and Iranian blood," President Trump said. "He should have been terminated long ago."
Joe Biden disagreed. After Soleimani was removed from the battlefield, Biden whined about it and shamelessly tried to politicize the death of a dangerous terrorist with the blood of American troops on his hands. Biden complained that holding Soleimani accountable was an "escalatory move" that put America "on the brink of a major conflict across the Middle East." None – not a single one – of Biden's predictions came true.
Biden has been wrong about nearly every major foreign policy issue of the past four decades, and he once again demonstrated his poor judgement in opposing the strike on Soleimani. If Biden had his way, Soleimani would still be plotting attacks on American soldiers, just as he was allowed to do for the eight years that Biden was vice president.
With our troops' lives on the line, Biden said he would not have taken action against Soleimani – just as he opposed to raid to kill Osama bin laden. President Trump will not hesitate to keep Americans safe at home and abroad. No one should take lectures on protecting American troops from Joe Biden.
Donald J. Trump, Trump Campaign Press Release - After Soleimani Killed Our Troops, Trump Brought Him to Justice. Biden Opposed It. Online by Gerhard Peters and John T. Woolley, The American Presidency Project https://www.presidency.ucsb.edu/node/345897