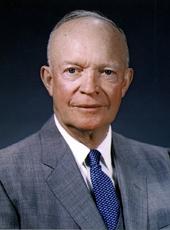 Statement by the President Upon Signing Bill Continuing School Construction Aid in Areas Affected by Federal Activities.
I HAVE APPROVED H. R. 8679, "To provide a one-year extension of the programs of financial assistance in the construction of schools in areas affected by Federal activities under the provisions of Public Law 815, Eighty-first Congress." The effect of this new law is explained in its title. It extends for an additional year, to June 30, 1959, the period in which the Federal Government may grant assistance to local instrumentalities for the construction of urgently needed school facilities, particularly those in or near military installations, such, for example, as the new Air Force Academy in Colorado.
In taking this action, I wish to make it clear that I have done so only because I have been assured that without this extension, school facilities which will be needed for children by September 1959 would not be available. I believe that the Act should have been amended as recommended by the Department of Health, Education, and Welfare, but I accept the assurances of the Congress that in its next session it will undertake a review and study of the programs conducted both under Public Law 815 and also under its companion Act, Public Law 874, which provides Federal assistance for operation and maintenance of schools affected by Federal activities.
In its report, the House Committee proposes "to make a thorough study of the entire Federal impact problem in order to develop a program which will operate efficiently and economically without periodical extensions and piecemeal changes." Seven years of experience under these laws and the results of the study on which the Department of Health, Education, and Welfare is already at work, should provide the Committees with a firm basis for enactment of badly needed improvements early in the next session.
Note: As enacted, H. R. 8679 is Public Law 85-267 (71 Stat. 593). For Public Laws 815 and 874, 81st Congress, see 64 Stat. 967, 1100. The House Committee report accompanying H. R. 8679 is Report 1050, 85th Congress.
Dwight D. Eisenhower, Statement by the President Upon Signing Bill Continuing School Construction Aid in Areas Affected by Federal Activities. Online by Gerhard Peters and John T. Woolley, The American Presidency Project https://www.presidency.ucsb.edu/node/233519