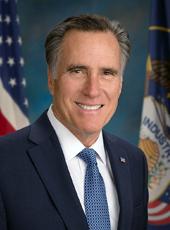 Romney Campaign Press Release - In Case You Missed It: Governor Mitt Romney On The Need To Support The Surge
"Good Morning America"

ABC News

August 6, 2007
ABC's George Stephanopoulos: "You also said yesterday that you're not a carbon copy of President Bush. I know you think that President Bush has mismanaged parts of the war in Iraq in the past. But what would you be doing differently from the President right now?"
Governor Mitt Romney: "Well, right now I don't have a different view than he does with regards to the surge. I think the surge is the best course we have at this stage. We're seeing some positive reports coming from the Brookings Institution. We're going to see a report from General Petraeus soon. I think it's the best shot we have to see stability in Iraq and I certainly hope it's successful."
Stephanopoulos: "But even Secretary Gates said yesterday, Defense Secretary Gates, that the Iraqi government hasn't met the political benchmarks that it needs to meet. If they don't meet those goals, what would you do to the Iraqi government? Would you pull out?"
Governor Romney: "Well, you always maintain what is our greatest interest, and that is to see our troops protected as well as to see stability brought to the region and to that country, and you put pressure on the people you think have to take action to get them to take action. I'm not going to lay out a series of threats until we see what the circumstances are. But obviously, we've been disappointed with the success of the government there in reaching the kind of accommodations across ethnic groups that could reduce ethnic tensions. But the success of our military over the past several weeks has been encouraging, certainly not conclusive at this point, but encouraging. I think it's time, by the way, for a degree of public surge. Families are making a huge surge of support for this troop surge. I think public across the country and leadership as well should get behind these families and express our appreciation to them."
To view video, please see: http://www.youtube.com/watch?v=1EwI1GAb6hc
Governor Romney Has Called For A Surge Of Support Here At Home:
Governor Romney: "[I] Think It's Time For American Citizens And Politicians To Make A Surge Of Support" To Stand Behind Our Troops In Iraq. "'At a time when American families and individuals are making a surge of sacrifice to support this troop surge, I think it's time for American citizens and politicians to make a surge of support,' Romney said Wednesday in Pelham, N.H., a comment he repeated throughout the day." (Glen Johnson, "Romney Donates $25,000 Amid Plea For Patriotic 'Surge,'" The Associated Press, 8/2/07)
- Please click here to learn more about the Surge Of Support: http://www.mittromney.com/Surge
Mitt Romney, Romney Campaign Press Release - In Case You Missed It: Governor Mitt Romney On The Need To Support The Surge Online by Gerhard Peters and John T. Woolley, The American Presidency Project https://www.presidency.ucsb.edu/node/296793