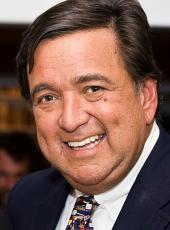 Richardson Campaign Press Release - Governor Bill Richardson Public Campaign Schedule for February 27 - March 4
SANTA FE, NM – This is New Mexico Governor Bill Richardson's public campaign schedule for February 27 through March 4, 2007.
Tuesday the Governor will be delivering two important speeches, to the Latino Leaders Network in Washington, DC, and then to the World Pension Forum in Sunny Isles Beach, Florida.
Then this weekend Governor Richardson will be making his first trip to Iowa since forming his Presidential Exploratory Committee. He will be attending a number of house parties as well as meeting with a number of different groups including union leaders, members of the Iowa Democratic Party, and members of the Young Democrats organization at Drake University.
Tuesday, February 27
WHEN: 12:00 noon

WHAT: Media availability prior to speech to Latino Leaders Network

WHERE: Ohio Room, Capital Hilton, corner of 16th and K Streets, Washington, DC
WHEN: 12:30 p.m.

WHAT: Speech to Latino Leaders Forum

WHERE: Capital Hilton, corner of 16th and K Streets, Washington, DC
WHEN: 7:00 p.m.

WHAT: Keynote address at the World Pension Forum

WHERE: Acqualina Resort, 17875 Collins Ave., Sunny Isles Beach, FL
Friday, March 2
WHEN: 11:00 a.m.

WHAT: Iowa Press interview with David Yepsen & Kay Henderson

WHERE: Iowa Public Television, 6450 Corporate Drive, Johnston, IA

NOTE: Press availability to follow interview at IPT. All press welcome.
WHEN: 12:30 p.m.

WHAT: Polk County Democrats Luncheon

WHERE: Latin Kings Restaurant, 2200 Hubble Ave, Des Moines, IA
WHEN: 1:30 p.m.

WHAT: Meet and Greet with Young Democrats at Drake University

WHERE: 2507 University Ave., Des Moines, IA
WHEN: 4:30 p.m.

WHAT: Richardson Meet Up with Supporters & Iowa Bloggers

WHERE: The Breakroom Cyber Cafe, 3015 Merle Hay Road, Suite 4B, Des Moines, IA
WHEN: 6:30 p.m.

WHAT: House Party with Representative Mark Davitt

WHERE: 611 West Ashland, Indianola, IA

For more information about attending the event please contact Maria Goergen at 505-205-5001
Saturday, March 3
WHEN: 9:30 a.m.

WHAT: Breakfast with Women for a Stronger America

WHERE: A Dong Restaurant, 1511 High St., Des Moines, IA
WHEN: 10:30 a.m.

WHAT: Breakfast with Union Leaders

WHERE: Hotel Ft. Des Moines, Governor Room, 1000 Walnut Street, Des Moines, IA
WHEN: 5:30 p.m.

WHAT: House Party with Story County Democrats at Amy Welch and Charlie Bruner's Home

WHERE: 1148 Oklahoma St., Ames, IA
WHEN: 7:00 p.m.

WHAT: House Party with Boone County Democrats at the Home of Julie Allen

WHERE: 527 W 4th Street, Boone, IA
Bill Richardson, Richardson Campaign Press Release - Governor Bill Richardson Public Campaign Schedule for February 27 - March 4 Online by Gerhard Peters and John T. Woolley, The American Presidency Project https://www.presidency.ucsb.edu/node/295036