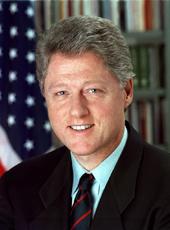 Remarks Announcing the Nomination of Stephen G. Breyer To Be a Supreme Court Associate Justice and an Exchange With Reporters
The President. Good afternoon. Today I am proud to nominate Judge Stephen Breyer to serve on the United States Supreme Court.
I believe a President can best serve our country by nominating a candidate for the Supreme Court whose experience manifests the quality in a Justice that matters most, excellence: excellence in knowledge, excellence in judgment, excellence in devotion to the Constitution, to the country, and to the real people. It is a duty best exercised wisely and not in haste.
I have reflected on this decision now for the last several weeks, about 37 days. I have been well served by the White House Counsel, Lloyd Cutler, and the other members of our legal staff who have worked very hard, by our Chief of Staff, Mr. McLarty, who's kept the process going in an orderly way, and by others who worked on it. We have worked hard to achieve the pursuit of excellence. In that pursuit, I came again to Judge Breyer, who serves today, as most of you know, as the chief judge for the United States Court of Appeals for the first circuit. And I will nominate him to be the Supreme Court's 108th Justice.
Without dispute, he is one of the outstanding jurists of our age. He has a clear grasp of the law, a boundless respect for the constitutional and legal rights of the American people, a searching and restless intellect, and a remarkable ability to explain complex subjects in understandable terms. He has proven that he can build an effective consensus and get people of diverse views to work together for justice's sake. He is a Phi Beta Kappa graduate of Stanford, a graduate of Oxford University, a magna cum laude graduate of the Harvard Law School. He served the late Justice Goldberg as a law clerk, spent 2 years in the Antitrust Division of the Justice Department, and served as chief counsel of the Senate Committee on the Judiciary, where he had the opportunity to work with Senators of both parties.
Judge Breyer has had a private law practice, has written dozens of scholarly articles, published in distinguished law reviews and legal texts. And he's been a member of the Federal Sentencing Commission. For more than a decade he served with true distinction on the U.S. Court of Appeals in the First Circuit. His writings in areas ranging from the interpretation of legislation and analysis of the sentencing guidelines to the underpinnings, regulation, and the interplay of economics and the law reveal a keen and vital mind. His record displays a thirst for justice. His career personifies both public service and patriotism.
As you know, I had a wealth of talent to choose from in making this nomination. In addition to Judge Breyer, whom I considered very seriously for this position the last time I had a Supreme Court appointment, I'd like to take just a moment to comment on two of the gentlemen who made this decision a difficult one for me.
Secretary Babbitt was attorney general and Governor of his State, and during that time, a colleague of mine. He was a candidate for the Presidency in a race which everyone acknowledged raised the serious and substantive issues of the day. He has been a very effective Secretary of the Interior for me, one of the most sensitive, complex, and difficult posts in this administration. He would bring to the Court the responsibility and discipline of service in public life. He would bring a feel for law at the State level and, most important perhaps, for life at the grassroots. Although I know he would be a good addition, indeed, a superb addition to the Court, frankly, I came to the same conclusion I have every time I've thought about him: I couldn't bear to lose him from the Cabinet, from his service at Interior, from his service as an adviser to me and a vital and leading member of our domestic policy team.
Judge Richard Arnold, the chief judge of the eighth circuit, has been a friend of mine for a long time. I have the greatest respect for his intellect, for his role as a jurist, and for his extraordinary character. I think a measure of the devotion and the admiration in which he is held is evidenced by the fact that somewhere around 100 judges, one-eighth of the entire Federal bench, wrote me endorsing his candidacy for the Supreme Court. But as has been widely reported in the press, Judge Arnold has cancer and is now undergoing a course of treatment. I have every confidence that that treatment will be successful. And if I am fortunate enough to have other opportunities to make appointments to the Court, I know I will be able to consider Judge Arnold at the top of the list.
Five decades ago, Judge Learned Hand defined the spirit of liberty as the spirit which seeks to understand the minds of other men and women, the spirit which weighs their interests alongside its own bias, the spirit which lies hidden in the aspirations of us all. When our citizens hear about Judge Breyer's nomination and learn about his background and beliefs, I believe they will join me in saying, here is someone touched by that spirit of liberty, who believes in the Constitution and the Bill of Rights, who is graced with the intellectual capacity and the good judgment a Supreme Court Justice ought to have, and whose background and temperament clearly qualify him to be an outstanding Associate Justice of the United States Supreme Court.
So I will send his nomination to the Senate for confirmation with great pride and high hopes.
Q. Mr. President, you have forgone the opportunity to name someone with greater political experience, such as Secretary Babbitt. What makes you think that Judge Breyer will be able to reshape the Court or forge a new consensus——
The President. No, I think, Judge Breyer actually has quite a lot of political savvy, and I would say two things. First of all, as you know, when I talked about Senator Mitchell, I would not have offered the position to Senator Mitchell if he were running for reelection and were willing to stay as majority leader of the Senate. And I felt the same way in the end about Secretary Babbitt. I mean, here's a man that is dealing with issues of incredible magnitude, especially in the West, a very important part of our country. And so I just couldn't bear to think about that.
And then, the more I thought about Steve Breyer and the time I spent with him last time I had a vacancy on the Court, the more I realized he had proved that he had the kind of political capacity and judgment we need because he'd been exposed to the full range of issues working here as the chief of staff of the Senate Judiciary Committee. He obviously has a lot of political skills because of his reputation as a consensus builder on a court where most of the appointees were made by Republican Presidents. And look at the people supporting his nomination. I mean, he's gotten Senator Kennedy and Senator Hatch together. I wish I had that kind of political skill. [Laughter]
Q. [Inaudible]—between two others who might not be as easy to confirm enter into your selection process?
The President. No. I'm convinced all three of them would have been handily confirmed. I know—I mean, I've heard all this, but I'm convinced all three of them would have been handily confirmed. I have no doubt about it whatever. And I spent quite a lot of time on that.
Q. Mr. President, in the end, why do you think that there was so much—maybe it's our fault as much as it is your aides' fault—so much confusion in which direction you were leaning? Earlier in the week we thought that Secretary Babbitt had the best choice. Then later, it was Judge Arnold. Now, of course, you've made your decision.
The President. Because you all didn't talk to me. When we have these appointments that only I make, especially if it's something where, with all respect to my aides, I think I know as much or more about it as they do. And I told you all, they worked hard for me, and they did a wonderful job. There's an enormous amount of work to do, but—one of the best jobs I ever had was teaching the Constitution of the United States to law students. I care a lot about the Supreme Court. I read people's opinions. I read articles. I read letters that people send me about prospective candidates. I think about this a lot, and I care very deeply about it. And I was going to take whatever time I had to take to think this through.
In the course of those conversations with my staff, I always try to take, when we get down to the finals, where I'm down to three or four folks, I try to take every strong suit I can about a candidate and work through it, every weakness and we work through it.
But I think, you know, on these Supreme Court cases—we may never get another appointment, but if I get another one you're just going to have to ride along with me because in the end, I'm going to make the decision. I'm going to do what I think is right.
But I've told you what happened today. All three of them had a great claim. I couldn't bear to lose Bruce Babbitt. With Judge Arnold, I think we have to have the progress of his health ultimately resolved. He is a magnificent man, and I think a lot of the stated opposition to him was based on a misunderstanding and was flat wrong. And I would have been happy to defend him against all comers from now to doomsday. But I think I have done the right thing by my country with this appointment, and I feel very good about it.
Q. Mr. President, when you look at the mark that you want to leave on the Court, what specifically does Judge Breyer bring to the Court?
The President. I think he brings three things that I think are important, besides the ability to get people together and work with them. I think he brings, one, a real devotion to the Bill of Rights and to the idea that personal freedoms are important to the American people. And I think he will strike the right balance between the need for discipline and order, being firm on law enforcement issues but really sticking in there for the Bill of Rights and for the issue of personal freedoms. You know, this country got started by people who wanted a good letting alone from Government. And every time we think about doing anything around here, we have to recognize that Americans have always had a healthy skepticism about Government reaching into their lives. I think he understands that.
The second thing I think he understands is the practical implications of governmental actions that the Court may have to review. I know that some of his writings have been a little bit controversial in some quarters in analyzing the economic impacts of governmental actions and things of that kind. But I think that he shows that he really understands that.
The third thing that I think he can do is cut through the incredible complexities that surround so many of the issues that we're confronted with in our world today and render them simple, clear, and understandable, not only—first of all, to himself, secondly, to his colleagues, and thirdly, to the American people. I think it is important that the American people have confidence in the Supreme Court and feel that somehow it is accessible to them. And I believe that Judge Breyer will do a good job of that.
Thank you very much.
NOTE: The President spoke at 6 p.m. on the South Lawn at the White House.
William J. Clinton, Remarks Announcing the Nomination of Stephen G. Breyer To Be a Supreme Court Associate Justice and an Exchange With Reporters Online by Gerhard Peters and John T. Woolley, The American Presidency Project https://www.presidency.ucsb.edu/node/219863