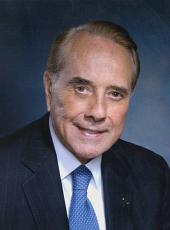 Press Release - Where's John Huang???
Dole/Kemp '96 Campaign Manager Scott Reed released the following statement today:
"Last Sunday, DNC Chairman Chris Dodd promised a national television audience, that he would make DNC Vice Chair John Huang available to answer media inquiries about the illegal fundraising and influence peddling that took place under his watch. Just hours later, Dodd retracted that offer. Now federal marshals have a subpoena that will force Huang to testify about his nefarious schemes. But, according to CNN, federal marshals have been unable to serve that subpoena because Huang has disappeared.
"One by one, the key players in the Indogate scandal have scurried into the woodwork. First Indonesian gardener Arief Wiriandinata disappeared into a compound in Jakarta after revelations surfaced about his illegal $450,000 contribution. Then South Korean businessman John Lee vanished, leaving empty offices and disconnected phone lines in his wake.
"Now, the central player in the entire scandal -- the man who solicited millions of dollars in illegal and questionable contributions, the top U.S. executive of the billionaire Riady family, the influence peddler with a hand in U.S. foreign policy -- has either fled or been hidden away in an attempt to avoid a federal subpoena. One can only hope that Huang hasn't become the victim of foul play.
"About the only major DNC contributor who isn't muzzled, hidden, or out-of-reach in a foreign country is Jorge Cabrera, whose mobility has been restricted by his 19-year prison sentence for cocaine smuggling.
"End the cover-up, Mr. President. Where's John Huang?"
-- Scott Reed
Robert Dole, Press Release - Where's John Huang??? Online by Gerhard Peters and John T. Woolley, The American Presidency Project https://www.presidency.ucsb.edu/node/315696