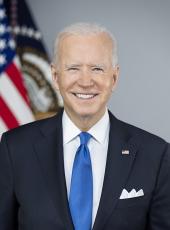 Press Release - We Hope You Didn't Miss It: Widespread Support for the Inflation Reduction Act
As the Senate prepares to move forward on the Inflation Reduction Act, broad support for the legislation is building. It's widely supported by the American people, business, labor, local elected officials, economists, and patient advocates The Inflation Reduction Act is bipartisan – everywhere but Capitol Hill. 
The Inflation Reduction Act will cut families' prescription drug, health care and energy costs, invest in our energy security, and reduce the deficit – paid for by asking the super wealthy and corporations to pay their fair share. Secretary Yellen and Commissioner of the Internal Revenue Service Rettig made clear this week that no one making under $400,000 will see their taxes increase.
Below is an ongoing list of those who have come out in support of the Bill, linked directly to their letter, statement, tweet, etc. so you can see - in their own words - why they support the Inflation Reduction Act.

---
73% of Americans
[Data for Progress]
65% of Americans
[Navigator Research]
Bill Provisions Garner 56 – 77% Support
[Morning Consult]
Bill Provisions Garner 53-61% Support
[Yahoo News/YouGov]
US Conference of Mayors
National League of Cities
Arnold Schwarzenegger, Former Republican Governor of California
Bipartisan Former Treasury Secretaries
Former IRS Commissioners
126 Top Economists
40+ Large Companies—including bp America, Danone North America, DSM North America, Ford Motor Company
Business and Labor Leaders including Jennifer Rumsey Cummins, President and CEO of Cummins; Mary Barra, CEO of General Motors; Liz Shuler, President of the AFL-CIO; and Greg Adams, Chair and CEO of Kaiser Permanente
Bill Gates
Small Business Owners
Retail Industry Leaders Association
Main Street Alliance
Small Business Majority
United States Hispanic Chamber of Commerce
U.S. Black Chambers Inc
Association of Women's Business Centers
AFL-CIO
National Electrical Manufacturers Association
International Association of Machinists and Aerospace Workers
United Mine Workers
United Steel Workers
United Auto Workers
International Brotherhood of Electrical Workers
AFSCME
Nobel Prize winning economist Paul Krugman
Alan Blinder, former Vice Chair of the Federal Reserve
Committee for a Responsible Budget
Steve Rosenthal, Tax Policy Center
Chye-Ching Huan, Tax Law Center
Americans for Tax Fairness
Peterson Foundation
Center on Budget and Policy Priorities
Jason Furman, former Chair of the Council of Economic Advisors
Climate Mayors
60+ Climate Groups
Bipartisan
Former EPA Administrators
132 Farmers and Ranchers Groups
Blue Green Alliance
Evangelical Environment Network
AARP
American Academy of Family Physicians
(AAFP)
75+ Patient groups
, including AARP and Alliance for Retired Americans
American Cancer Society
American Lung Association
Leadership Council of Aging Organizations
Disability Rights Education & Defense Fund
Patients for Affordable Drugs Now
Catholic Health Association
Episcopal Church
Friends Committee on National Legislation
Network Lobby for Catholic Social Justice
Joseph R. Biden, Press Release - We Hope You Didn't Miss It: Widespread Support for the Inflation Reduction Act Online by Gerhard Peters and John T. Woolley, The American Presidency Project https://www.presidency.ucsb.edu/node/357195