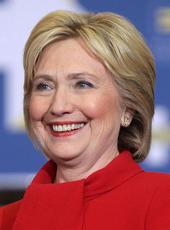 Press Release - Vilsack Challenges Obama To Explain When He'd Meet With Rogue Leaders
A Day Before SC Debate, Obama Backed Conditions For Talks



At the Debate, Obama Said He Doesn't
In an interview with the Miami Herald 24 hours before the Charleston debate, Senator Barack Obama said he would be willing to meet with Hugo Chavez of Venezuela only under certain conditions. At the debate, he said he'd be willing to meet with leaders like Chavez with no preconditions.
On a conference call with reporters this afternoon, Governor Vilsack asked Senator Obama to clarify his position and say which view he holds. The following is a transcript of what Governor Vilsack said:
Gov. Vilsack: "Thanks very much. I appreciate everyone taking a few minutes from their Saturday afternoon to visit with us today.
"Since March of this year, I have probably had the opportunity to see Hillary Clinton speak over 50 times to well over 10,000 people in the state of Iowa. During the course of each one of those visits, the Senator makes a very specific point of comparing and contrasting her approach to diplomacy and foreign relations to that of the Bush administration, suggesting that we need to have an aggressive effort at diplomacy and engaging the rest of the world and restoring America's place in the world.
"That's why I was very disappointed, and I'm sure that those who have heard Senator Clinton were also disappointed, when Senator Obama suggested that her policies were in essence "Bush-Cheney Lite." Not only is that not correct, it is a distortion of Senator Clinton's comments and her record. But it flies in the face of the promise that Senator Obama gave to all of us when he began his campaign of avoiding negative politics and campaigning with politics as usual.
"These comments are so wrong, one could say that they are certainly audacious, but honestly they are not particularly hopeful. And I am disappointed in the Senator.
"And I am particularly disappointed given the fact that it appears as if he agrees with Senator Clinton's view of engaging world leaders but only after the table has been set for negotiations and not giving away the leverage of the President by an unconditional promise. It appears that the day before the Charleston debate, Senator Obama is reported to have suggested that he would be glad to meet with a Hugo Chavez of Venezuela but only with certain preconditions being met, which is precisely what Senator Clinton said during the debate.
"Less than 24 hours after that comment, Senator Obama suggested he would be willing to meet with Chavez and other notorious leaders around the world without preconditions. Rather than just simply acknowledging the mistake that was made during the course of the debate, the Senator has attempted to distort Senator Clinton's record in an effort to mask this confusing statement of his.
"It's not the Iowa way, and I would certainly hope that now that the Senator's comments have been reported in the Miami Herald concerning President Chavez -- I would hope that the Senator would clarify his comments as to whether or not he is for preconditions or not and would cease and desist from criticizing and distorting the record and the comments of Senator Clinton because she has been quite clear throughout all of her appearances in Iowa and throughout the country that there needs to be a significant change and it needs to be a change where we engage the world but don't simply give up the leverage that this president has by agreeing to meet with leaders without serious negotiations and preconditions to be met."
Hillary Clinton, Press Release - Vilsack Challenges Obama To Explain When He'd Meet With Rogue Leaders Online by Gerhard Peters and John T. Woolley, The American Presidency Project https://www.presidency.ucsb.edu/node/297299